Iran
Middle East
Ayatollah Sistani Lauds Iran Role in Countering Terrorism in Iraq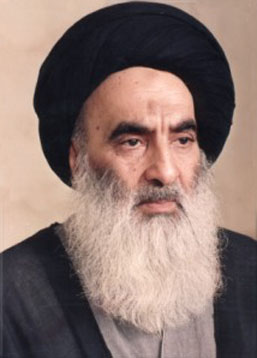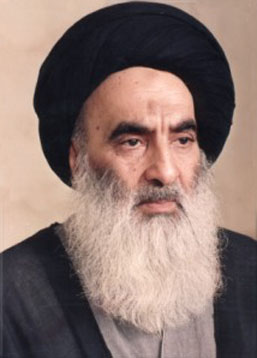 Muslim religious reference, Grand Ayatollah Sayyed Ali al-Sistani, lauded Iran's firm stance in supporting Iraq's war against Takfiri terrorism.
"Ayatollah Sistani thanked Iran for standing beside the Iraqi government's campaign against the ISIL and supporting Iraq," during talks with Visitng Iranian Foreign Minister Mohammad Javad Zarif, Iraqi Ambassador to Tehran Mohammad Majid Sheikh was quoted as saying by al-Soumariya News on Monday.Sayyed Sistani
During the meeting, Zarif called for the partnership of all political streams in future Iraqi government, and said Tehran supports the political trend in Iraq.
He also underlined Tehran's full back-up for Iraq's war on terrorism.
Zarif arrived in the holy city of Najaf on Monday to exchange views with Ayatollah al-Sisitani and discuss ways to soothe the ongoing crisis in the Muslim country.
He arrived in Baghdad on Sunday to meet the country's new cabinet members to felicitate them on their appointment and start of work and discuss bilateral and regional developments as well as the latest security conditions in Iraq.
Iraq has been engaged in fierce war against Takfiri terorrists since June, when militants of ISIL seized areas in the country, including Mosul.