Iraq
Ayatollah Sistani: Select a PM who can end Takfiri militancy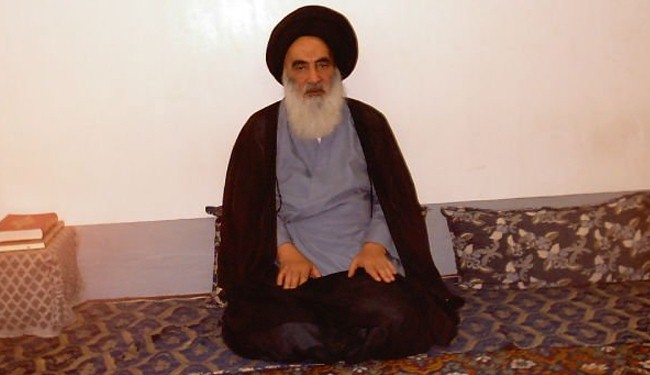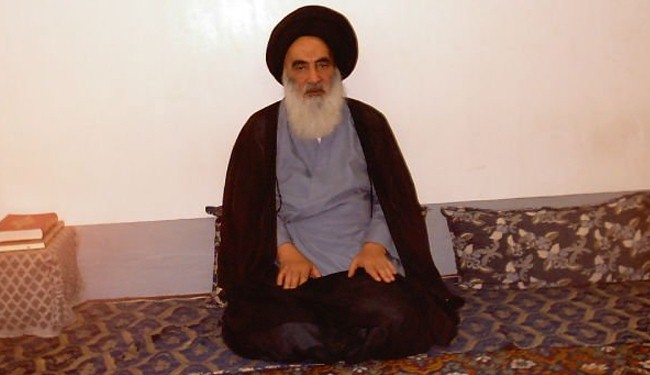 Iraq's influential cleric Ayatollah Ali al-Sistani has called on Iraqi politicians to choose a prime minister who can end the ongoing crisis created by the ISIL Takfiri militants.
Sheikh Abdul Mahdi al-Karbalai, speaking on behalf of Grand Ayatollah Sistani, said politicians who cling to their posts are making a grave mistake. Al-Karbalai is a representative of Ayatollah al-Sistani.
The remarks come as incumbent Premier Nouri al-Maliki, who has led Iraq since 2006, insists he should remain in the post for a third four-year term.
Al-Maliki's State of Law coalition won the most seats in April's parliamentary elections but failed to get a majority. He has not been able to form a coalition government yet.
Under a de facto agreement among communities in Iraq, the prime minister is a Shia Arab, the president a Kurd, and the parliament speaker a Sunni Arab.
Al-Maliki has also rejected calls by the United States and its allies to form an emergency administration or a so-called national salvation government. The Iraqi premier has said that a salvation government would amount to a coup against the country's constitution and would undermine the results of parliamentary elections held on April 30.
The next government will have to deal with an unprecedented offensive led by the ISIL terrorists who have seized parts of the country' north and west.
Takfiri ISIL militants have taken control of large swathes of Iraq since early June and have vowed to continue their raid toward Baghdad.
Hundreds of thousands of people have been displaced in recent days after the ISIL terrorists captured Sinjar and Zumar in northern Iraq.