Iran
Islamic Unity
Ayatollah Taskhiri: "Establishment of the Union of Resistance Clerics is essential"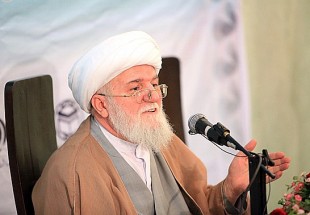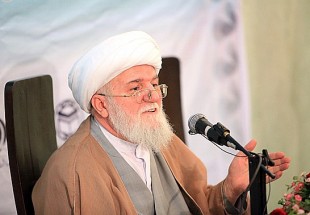 Ayatollah Taskhiri has stressed the importance of the role of the Union of Resistance Clerics in confronting tyranny around the Islamic world and the importance of supporting the Palestinian and Islamic resistance.
Ayatollah Mohammad-Ali Taskhiri, the Supreme Leader's advisor in the affairs of the Islamic world and the secretary-general of the World Forum for Proximity of the Islamic Schools, has explained that a proposal to set up a conference to support scholars of Islam to the Palestinian resistance was presented during the International Conference of Muslim Scholars held in the Malaysian capital Kuala Lumpur, reported Rasa.
This announcement came during the opening session of the second day of the International Conference of Islamic Scholars in Defence of Palestine held in the Iranian capital, Tehran, where a large gathering of Muslim scholars in various doctrines and beliefs from various countries of the Arab and Islamic world were present.
Ayatollah Taskhiri stressed the importance of the role of the "Union of Resistance Clerics," which was scheduled to be established at the conference, especially at a time when Muslims face fierce attacks by their enemies. Ayatollah Taskhiri then recited the verse of the Holy Quran: "Certainly We raised an apostle in every nation [to preach:] 'Worship God, and shun fake deities.'" [16:36] In reference to this verse, His Eminence pointed to the need to confront the tyrants and tyranny around the world. He stressing that the main tyrants of our era are the Israelis who have usurped the land and have been waging an unjust war on our brothers in occupied Palestine. "As scholars and the elite of this nation, the weight of our responsibilities towards this oppressed people have increased," Ayatollah Taskhiri stated.
Ayatollah Taskhiri pointed to the preliminary steps for the formation of the Union of Resistance Clerics, and suggested "the establishment of a preparatory committee made up of about twenty of the most prominent Muslim scholars of various nationalities and denominations who's duty is to follow the stages of the formation of the Union."
In addition, he expressed hope that the Union of Resistance Clerics becomes active in educating Muslim peoples and governments, and to remind them of their major responsibilities to solve the problems which trouble the Muslim world today. He stated that supporting the Palestinian resistance and the Islamic resistance are the most important duties of the Union of Resistance Clerics.