Iraq
Middle East
Baghdad ambassador to Vatican declares candidacy for Iraq presidency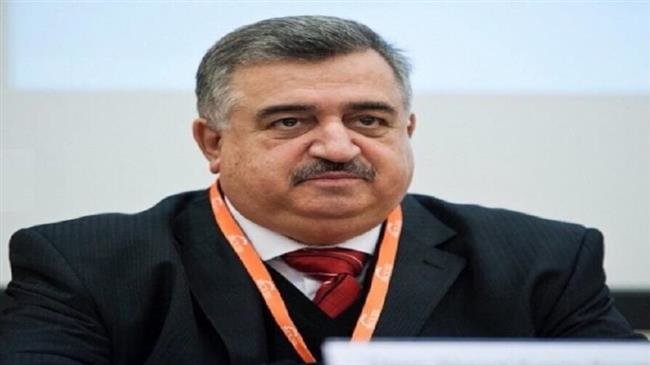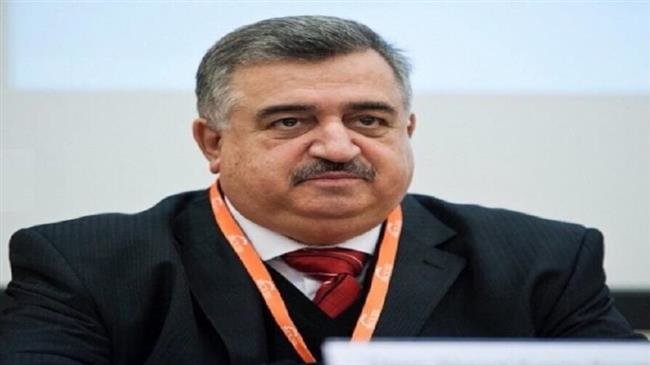 The Iraqi ambassador to the Vatican, Omar al-Barzanji, has officially announced his bid to run for president, less than a week after legislators elected Mohammed al-Halbousi as parliament speaker and took a crucial step in forming the government for the next four years.
Barzanji submitted his papers to the parliament on Wednesday, stressing that his top priority is to forge strong relationship between the northern semi-autonomous Kurdistan region and the central government in Baghdad.
He told the Arabic-language al-Sumaria television network that he had initially expressed his intention to run for president on May 17.
"We can start building Iraq on the basis of the Constitution, protection of Iraq's unity and sovereignty in addition to democracy, pluralism, territorial integrity and security," Barzanji said in a statement then.
Barzanji, a Kurdish politician born in the oil-rich northern Iraqi city of Kirkuk in 1960, was appointed the Iraqi ambassador to the Vatican in 2017.
He served as the undersecretary of state for political affairs and relations from 2015 to 2017.
Barzanji was the Iraqi ambassador to Romania between 2013 and 2015, after serving as Baghdad's envoy to Lebanon from February 2009 to May 2013.
Iraqi court sentences Daesh ringleader's deputy to death by hanging
Meanwhile, an Iraqi court has sentenced a deputy of purported Daesh leader Ibrahim al-Samarrai, aka Abu Bakr al-Baghdadi, to death by hanging, after he was found guilty of orchestrating a series of acts of terror.
Abdul Sattar al-Biraqdar, the spokesman for Iraq's Supreme Judicial Council, said in a statement that the Karkh Criminal Court passed the ruling on Ismail Alwan Salman al-Ithawi in accordance with Article IV of the Anti-Terrorism Law. Ithawi was extradited from Turkey earlier this year, having fled Syria.
Biraqdar added that the high-profile Daesh figure held several positions in the terror group. He was apparently in charge of the Committee on Issuing Fatwas (religious creeds) and a member of the committee tasked with developing curricula for Daesh terrorists.
Security forces kill over dozen Daesh remnants in western Iraq
Separately, Iraqi security forces have killed more than a dozen remnants of the Daesh Takfiri terrorist group in the country's western province of Anbar as government troops, backed by allied fighters from the Popular Mobilization Units, are seeking to purge the war-ravaged Arab country of remnants of the extremist outfit.
The media bureau of the Federal Police announced in a statement that forces from the al-Jazeera Operations Command and the army's 8th Infantry Division launched a counter-terrorism operation northeast of Akashat town, killing 15 Daesh Takfiris who had holed up inside a cave.
The statement added that security forces managed to recover explosives-laden belts and various munitions from the site.
Iraqi Prime Minister Haider al-Abadi, who is also the commander-in-chief of Iraqi forces, pledged on June 30 to hunt down Daesh terrorists across Iraq after a series of attacks and abductions carried out by the terrorist group.
"We will chase the remaining cells of terrorism in their hideouts and we will kill them, we will chase them everywhere, in the mountains and the desert," Abadi said.
Abadi declared the end of military operations against Daesh in the Arab country on December 9, 2017.
On July 10 that year, the Iraqi prime minister had formally declared victory over Daesh in Mosul, which served as the terrorists' main urban stronghold in the conflict-ridden Arab country.
In the run-up to Mosul's liberation, Iraqi army soldiers and volunteer Hashd al-Sha'abi fighters had made sweeping gains against Daesh.
Iraqi forces took control of eastern Mosul in January 2017 after 100 days of fighting, and launched the battle in the west on February 19 last year.
Daesh began a terror campaign in Iraq in 2014, overrunning vast swathes in lightning attacks.