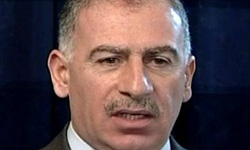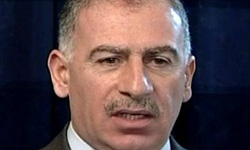 Iraqi Parliament Speaker Osama al-Nujaifi in a meeting with Iranian Defense Minister Brigadier General Ahmad Vahidi asked Tehran to play a stronger role in the reconstruction of his war-torn country.
The Iraqi parliament supports Iran's further participation in the reconstruction and development of Iraq, Nujaifi said on Thursday.
He also said that Iraq seeks good and balanced relations with all countries of the region, and called for dialogue and interaction among regional countries to solve the existing problems, which he said stem from foreign interference and their support of terrorism.
Iran and Iraq have enjoyed growing ties ever since the overthrow of the former Iraqi dictator, Saddam Hussein, in 2003.
Both sides are working on a series of plans to take wide strides in expanding their ties, in economic fields in particular.
In July, Iran boosted its power supplies to Iraq and exported 1,139mw of power to its western neighbor.