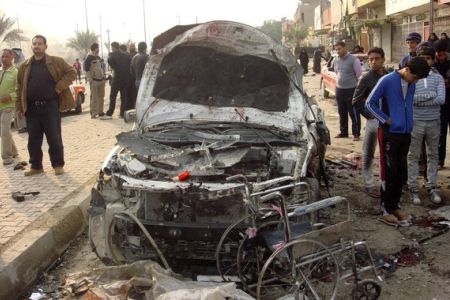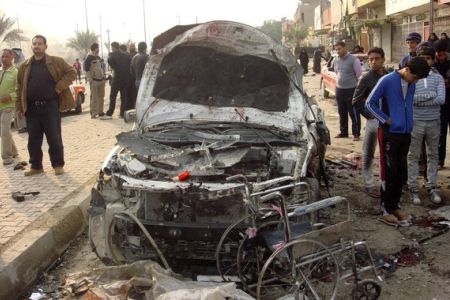 At least 35 people have been killed and 65 others wounded in a car bomb that targeted a funeral ceremony in the northwest of the Iraqi capital, Baghdad.
The explosion took place at around 2 p.m. local time (1100 GMT) on Thursday in Baghdad's predominantly Shia district of Shula when an explosives-laden vehicle exploded near a tent where people were holding a funeral, a Press TV correspondent in Baghdad reported.
At least 35 people, including eleven children, were killed and 65 wounded in the bomb attack. Health officials expect the death toll to rise as some of the wounded are in a critical condition in hospital.
The blast also inflicted extensive damage on surrounding facilities and nearby buildings.
Earlier in the day, a total of six people lost their lives in Baghdad and 21 others were wounded when several bomb attacks rattled through the capital city.
The attacks are the latest in a new spate of deadly bombings that have claimed dozens of lives across war-torn Iraq over the past week.
The terrorist attacks have mainly targeted the majority Shia community and Iraqi security forces.
Sporadic high-profile bomb explosions have raised concerns about a rise in violence in Iraq. They also pose a major challenge to Prime Minister Nouri al-Maliki whose coalition government took office last month.