Palestine
Bahar hails Morsi's statements regarding Gaza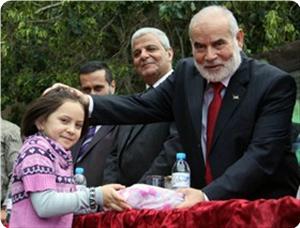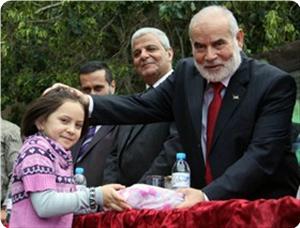 Dr. Ahmed Bahar, First Deputy Speaker of the PLC, hailed the statements of Egyptian President Mohamed Morsi in which he said he would not allow waging a war on Gaza, stressing that Egypt after revolution is not what it was before.
This came in a speech delivered by Bahar during a ceremony held by the Islamic bloc at Al-Aqsa University in Khan Younis to honor the outstanding students at the university in the presence of rectors, academics and outstanding students.
Bahar congratulated the students for their success and excellence thanks to their strong will and expressed his extreme happiness for his presence among them.
The Palestinian leader stressed that the moment in which Palestinians will celebrate in the courtyards of al-Aqsa Mosque has become very close.
He also condemned the recent escalation on Gaza which killed six civilians and wounded scores of others, noting that the Palestinian resistance has the right to respond to the repeated Israeli attacks on the Gaza Strip and warning that the "occupation will not be enjoying security as long as Gaza's children do not enjoy it".
Bahr denounced Abbas's last remarks to the Israeli channel and during which he showed an attitude of giving up the right of return to the occupied Palestinian lands, stressing that such speeches and statements which give up the constants do not represent Palestinian people.
He criticized Abbas who did not talk, during his speech, about the martyrs of Gaza and the suffering of the Palestinians there during the days of the Israeli escalation.
Bahr hailed the students affiliated with the Islamic bloc for their efforts which are designed to serve Islam through the organized activities, and congratulated the outstanding students who have achieved their success thanks to their hard work.