Middle East
Bahrain Al-Khalifa Forces Crack Down Protesters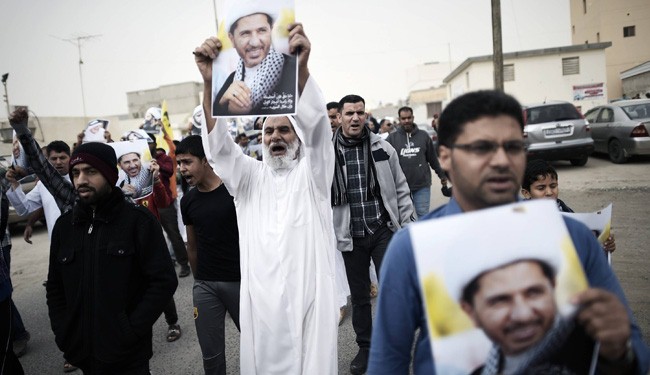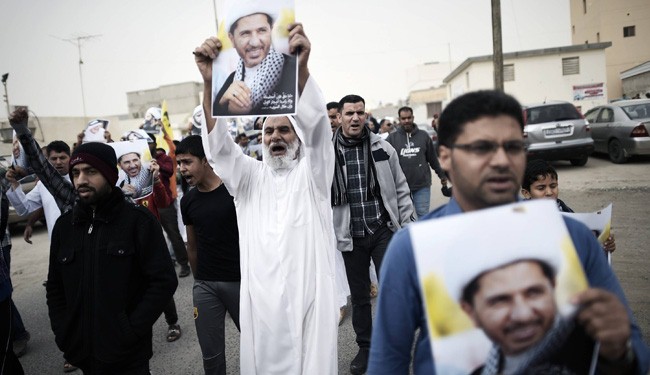 Security forces in Bahrain have crack down anti-government protesters demanding the release of a prominent jailed opposition leader.
On friday, Bahraini regime forces launched another heavy-handed crackdown on protesters who had taken to the streets in the capital city of Manama to protest against the detention of prominent Shia cleric, Sheikh Ali Salman, secretary general of Bahrain's main opposition bloc, al-Wefaq National Islamic Society.
The troops attacked the protesters and tried to disperse them with tear gas and rubber bullets. Some protesters were severely injured during the crackdown.
Today Bahraini protesters takes part in a protest against the arrest of Sheikh Ali Salman head of the Shiite opposition movement Al-Wefaq in the village of Karzakan, South of Manama.
The December 28 arrest of Salman has prompted calls by nany countries like the United States and Iran for his release as well as clashes between police and protesters in the Sunni-ruled kingdom.
Earlier on Thursday, UN Secretary General Ban Ki-moon called on the Bahraini regime to release Salman.
On Tuesday, prominent Bahraini Shia cleric, Ayatollah Sheikh Isa Ahmed Qassim, said anti-regime demonstrations will continue in the tiny Persian Gulf kingdom as long as Salman is held in detention.
According to the Bahraini prosecutor, Nayef Mahmud, the opposition leader is charged with "promoting regime change by force, threats, and illegal means, and of insulting the Interior Ministry publicly."
Bahrain has been witnessing almost daily protests against the minority Al Khalifa dynasty since early 2011, when an uprising began in the kingdom. Since then, thousands of protesters have held numerous rallies in the streets of Bahrain, calling for the Al Khalifa royal family to relinquish power.