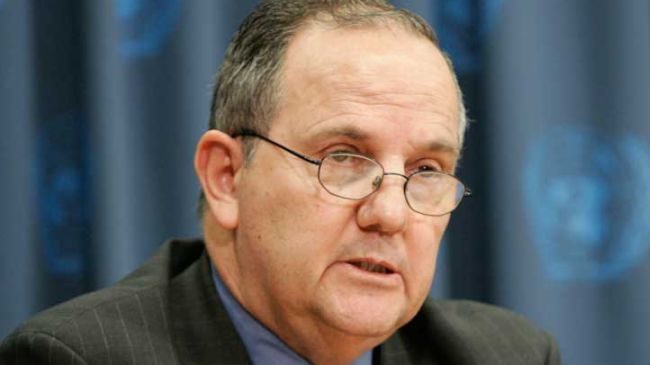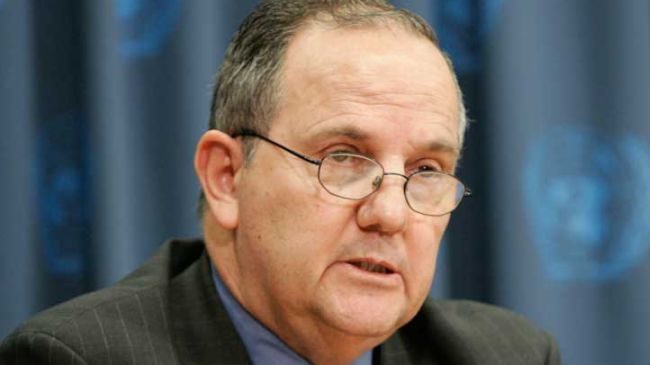 The United Nations Special Rapporteur on torture says he is "deeply disappointed" that the Manama regime has practically "canceled" his planned visit to Bahrain.
On Wednesday, Juan Mendez said the Bahraini regime was trying to "avoid responsibility" for the torture of demonstrators by deciding to indefinitely postpone his visit, which had been planned for May.
Bahrain claims it has postponed the visit due to 'delays in ongoing national dialogue.' However, the UN expert said that the move by the Bahraini regime on Tuesday was "effectively a cancelation" rather than a postponement.
"This was a unilateral decision by the authorities. Unfortunately, it is not the first time the government has tried to avoid responsibility for the postponement of my visit, which was originally supposed to take place over a year ago," Mendez stated.
The Bahraini regime canceled Mendez's first trip, which had been scheduled for February 2012.
Also on Wednesday, Amnesty International slammed Bahrain's move and said the Manama regime was clearly "not serious" about implementing human rights reforms.
The Bahraini uprising began in mid-February 2011, when the people started holding massive demonstrations.
The Bahraini regime promptly launched a brutal crackdown on the peaceful protests and called in Saudi-led Arab forces from neighboring states.
Dozens of people have been killed in the crackdown, and the security forces have arrested hundreds, including doctors and nurses.