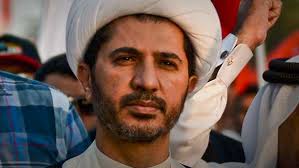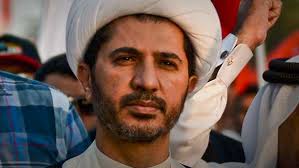 A Bahraini court has once again postponed the sentence of Sheikh Ali Salman, secretary General of prominent opposition group, al-Wefaq, Bahraini media reported.
The Court of Appeals in Bahrain on Thursday set March 30 a date for trial of Sheikh Salman, Bahraini daily, al-Wasat reported.
Sheikh Salman is appealing a four-year sentence he has received for expressing his opinion.
He was detained on December 28, 2014, on charges of attempting to overthrow the ruling Al Khalifah regime and collaboration with foreign powers.
He has strongly denied the charges, emphasizing that he has been seeking reforms in the kingdom through peaceful means.
In June 2015, a Bahraini court sentenced Salman to four years in prison on charges such as insulting the Bahraini Interior Ministry and inciting others to break the law. He was acquitted of seeking regime change.