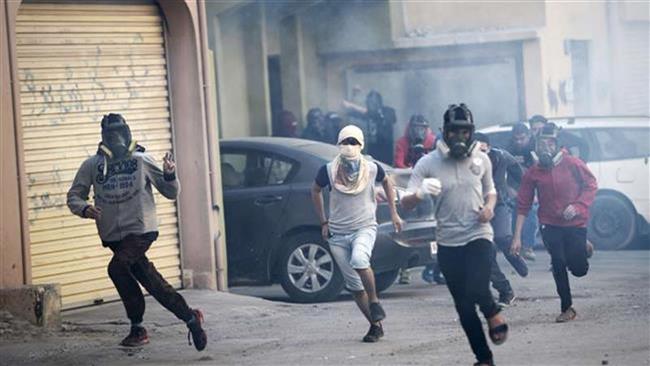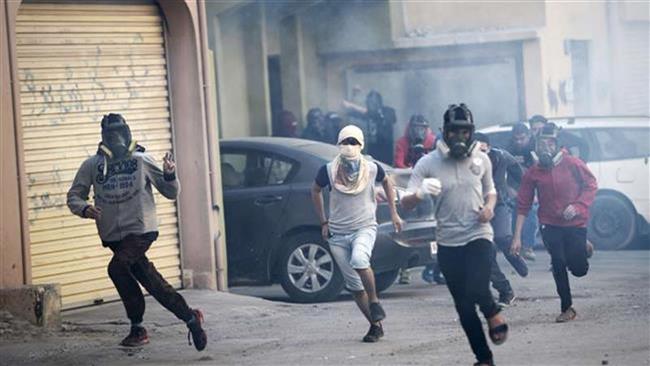 A court in Bahrain has sentenced eight people to three years in prison over allegations of engagement in violence in the capital of Manama, reports say.
Bahraini media said the group received the jail terms on Tuesday after the court accused them of setting tires on fire and blocking the road during a protest in the Salmabad neighborhood of Manama in 2014.
The Bahraini judiciary has come under fire by many human rights groups for handing down long jail terms to anti-regime protesters and activists in the country.
Amnesty International and other rights groups have repeatedly censured the Bahraini regime over the "rampant" human rights abuses against opposition activists and pro-democracy protesters.
In a separate development, the court upheld a nine-month jail term for Bahraini activist Zainab al-Khawaja. She is accused of insulting the Al Khalifa regime's police forces.
Zainab's father is currently serving a life sentence for allegedly plotting to overthrow the kingdom.
Thousands of anti-regime protesters have held numerous demonstrations on the streets of Bahrain since mid-February 2011, calling for the Al Khalifa family to relinquish power.
Bahraini regime forces, backed by Saudi troops, have cracked down on protesters, killing scores of them. A large number of Bahraini activists are also serving time behind bars.