Bahrain
Human Rights
Middle East
Bahrain court upholds death sentences against two anti-regime activists
Bahrain's supreme court of appeal has upheld death sentences against two anti-regime activists.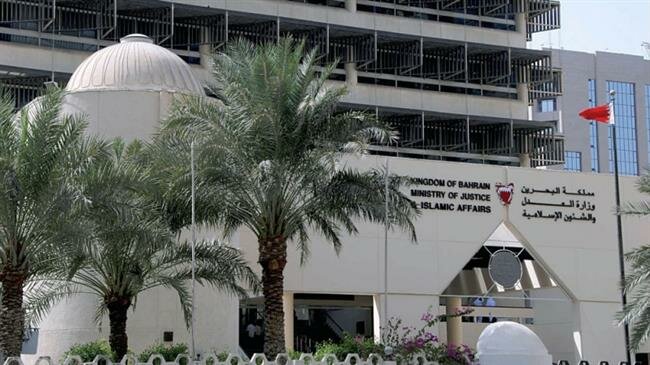 On Sunday, the defendants, identified as Zuhair Ibrahim Jassem and Mohammad Mahdi, were sentenced to death by the Court of Cassation, after the court relied on statements extracted under torture, the Arabic-language Lualua television network reported.
Amnesty International has called on its advocates to appeal to Bahraini monarch King Hamad bin Isa Al Khalifah over the cases of two death row inmates, who are at the risk of execution.
The London-based rights group urged the monarch "not to ratify the death sentences imposed on the two men and ensure they are not executed."
Dozen guards charged with assaulting inmates in BahrainTwelve prison guards in Bahrain have been charged with physically assaulting inmates at the notorious Jaw Prison.
It also called for a "retrial that fully complies with international fair trial standards, excludes evidence obtained under torture and without recourse to the death penalty."
Earlier this week, Bahrain's top court upheld death sentences against Ahmed al-Mullali and Ali Hakim al-Arab.
They were among more than 50 Bahrainis convicted on terrorism-related charges over a January 2017 prison break.
Thousands of anti-regime protesters have held demonstrations in Bahrain on an almost daily basis ever since a popular uprising began in the country in mid-February 2011.
They are demanding that the Al Khalifah regime relinquish power and allow a just system representing all Bahrainis to be established.
Manama has gone to great lengths to clamp down on any sign of dissent. On March 14, 2011, troops from Saudi Arabia and the United Arab Emirates were deployed to assist Bahrain in its crackdown.
Scores of people have lost their lives and hundreds of others sustained injuries or got arrested as a result of the Al Khalifah regime's crackdown.
On March 5, 2017, Bahrain's parliament approved the trial of civilians at military tribunals in a measure blasted by human rights campaigners as being tantamount to imposition of an undeclared martial law countrywide.
The Bahraini king ratified the constitutional amendment on April 3, 2017.