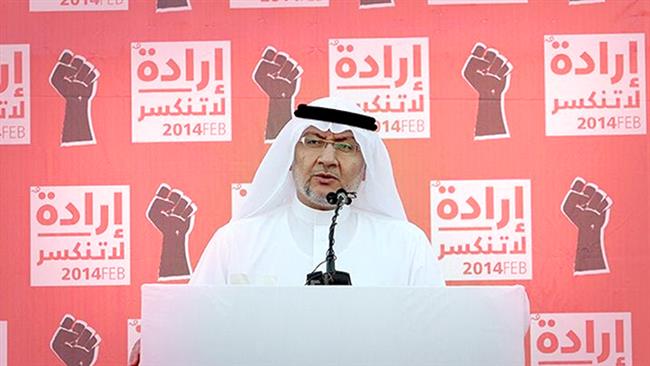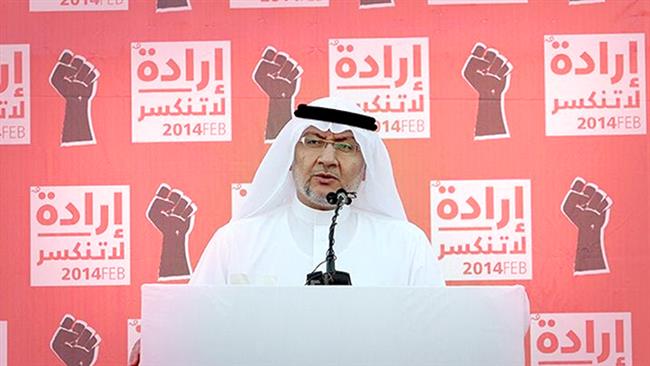 An appellate court in the Persian Gulf kingdom of Bahrain has upheld a six-month prison sentence handed to a high-ranking member of the country's main opposition bloc.
On Friday, the court dismissed an appeal by Sayyed Jamil Kadhem, who heads the Shura Council of the al-Wefaq National Islamic Society, confirming the sentence given to the dissident in mid-February.
Kadhem was sentenced to six months in prison on January 13, after a court accused him of tweeting a call on people to boycott parliamentary elections, which were held in the Bahrain in November last year.
Also on Friday, a Bahraini protester, identified as Sayyed Mohammed Kadhem, died after spending a month in coma. Kadhem slipped into a coma after he was poisoned by tear gas during anti-regime demonstration in the capital city of Manama early January.
The developments come a day after Mahdi al-Akri, a senior member of al-Wefaq, was given a six-month jail sentence on charges of organizing protests demanding the release of the bloc's jailed leader, Sheikh Ali Salman.
Salman's next court hearing has been adjourned to late February.
He was arrested on December 28, 2014, on charges of seeking regime change and collaborating with foreign powers.
The arrest has triggered massive condemnation inside and outside the monarchy, with leaders, governments and international organizations across the world calling for his immediate release.
On February 4, Sheikh Salman urged his supporters to press ahead with protests over democratic demands in Bahrain.
The popular uprising in Bahraini began in February 2011. Since then, thousands of protesters have been waging regular mass rallies in the US-backed Persian Gulf country.
The protesters are demanding the downfall of Al Khalifah family and the establishment of a democratically-elected government.