Bahrain
Bahrain forces attack anti-regime protesters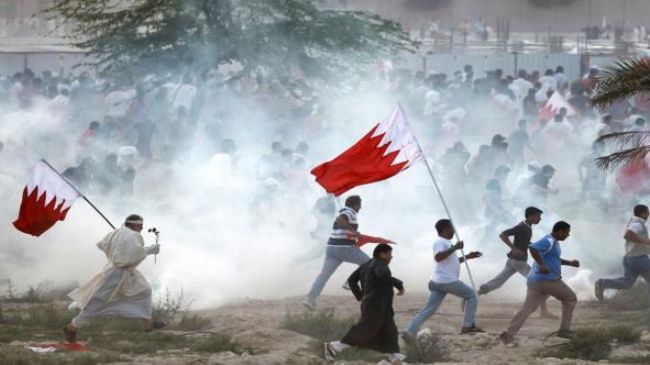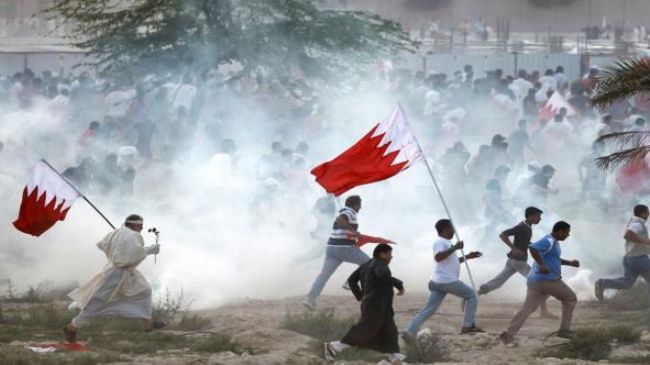 Bahraini forces have once again attacked anti-regime protesters as demonstrations continue in various parts of the country.
On Wednesday, demonstrations against the unrelenting crackdown on pro-democracy uprising continued in several villages across the tiny Persian Gulf country.
Anti-regime demonstrations were also held in the villages of A'ali, Samahich, and Diraz, as well as on the island of Sitra, east of the capital Manama.
According to reports, Bahraini riot police fired tear gas and stun grenades to disperse protesters in the village of al-Aker.
The protesters reportedly expressed solidarity with detainees, condemning the "unjust sentences" against them.
Almost daily protests have been held against the Al Khalifa regime since February 2011, when thousands of pro-democracy protesters took to the streets, calling for the royal family to leave power.
On March 14, 2011, troops from Saudi Arabia and the United Arab Emirates invaded the country to assist the Bahraini government in its crackdown on peaceful protesters.
Local sources say scores of people have been killed and hundreds arrested since the start of the uprising.
Last month, Amnesty International censured Bahrain's "relentless repression" of anti-regime protesters, saying Bahraini security forces "repeatedly" use "excessive force to quash anti-government protests."
On February 14, UN Secretary General Ban Ki-moon also called on Manama to respect its "international human rights obligations" in dealing with peaceful protests in the country.