Middle East
Bahrain forces attack people protesting Islamic Cleric's arrest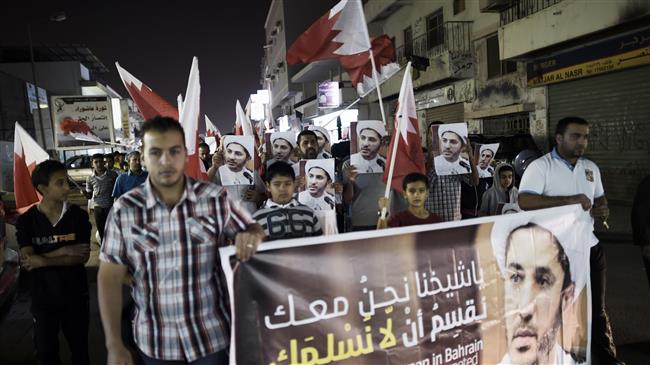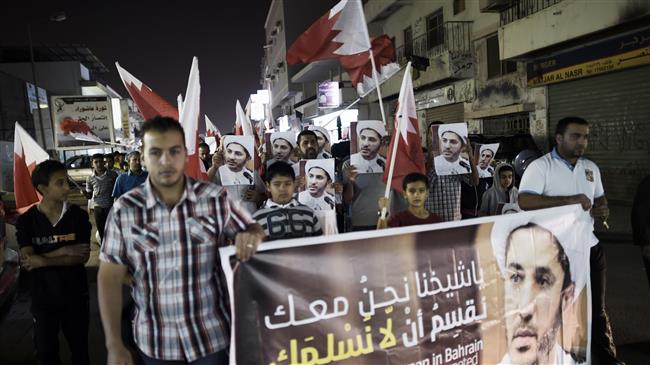 Security forces in Bahrain have attacked demonstrators protesting the detention of Sheikh Ali Salman, the head of the country's main opposition bloc.
On Tuesday, troops used tear gas and rubber bullets to disperse the protesters, causing a number of injuries.
Demonstrators had gathered outside the house of Sheikh Salman, who leads the al-Wefaq National Islamic Society, in Bilad al-Qadeem, a suburb of the Bahraini capital, Manama.
Similar clashes have taken place over the past days.
Bahraini forces detained Salman on December 28, two days after he was re-elected as the party's leader.
He was remanded in custody on Monday for two more weeks, pending an investigation into charges, including seeking to change the regime by force.
Prosecutor Nayef Mahmud has said that Salman had confessed during questioning to having "contacted regimes and political groups abroad with whom he discussed Bahraini internal affairs."
"The prosecution has ordered his continued detention for 15 days pending investigations," he added in a statement.
Since mid-February 2011, thousands of protesters have held numerous rallies in the streets of Bahrain, calling for the Al Khalifa royal family to relinquish power.
The European Union has warned that Sheikh Salman's arrest will worsen Bahrain's already fragile political and security situation.
On December 30, the Office of the UN High Commissioner for Human Rights called on the Manama regime to release the al-Wefaq leader.