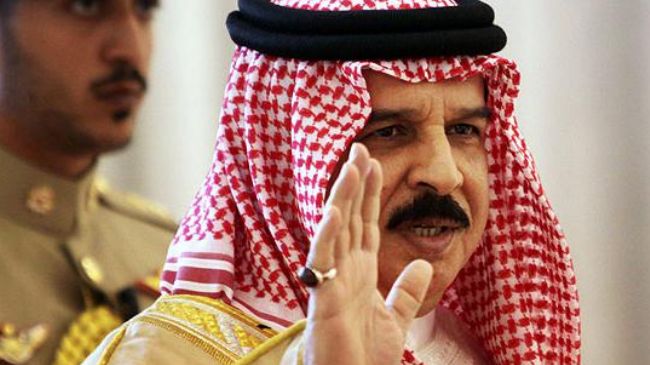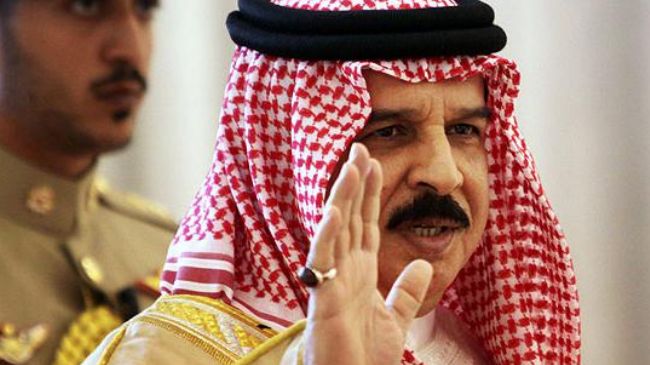 Bahrain's King Hamad bin Issa Al Khalifa has invited all political parties to a national dialogue amid the regime's ongoing crackdown on peaceful protesters.
King Hamad issued a new directive, urging "representatives of the political societies and independent members of the political community" to restart political talks, a statement from the country's Information Affairs Authority (IAA) said late Monday.
Topics for the dialogue "will be those pending issues to be agreed upon, aiming to achieve further consensus around the political agenda," the statement added.
Bahrain's opposition has repeatedly called for a constitutional monarchy with an elected prime minister.
The major opposition bloc, Al-Wefaq, however, demanded that the two sides agree first on the participants of the talks as well as their agenda and timetable.
Al-Wefaq also called for a referendum on the creation of a constitutional court.
Earlier in July 2011, the opposition voiced frustration at the first national dialogue, known as "National Consensus Dialgoue" proposed by King Hamad.
Al-Wefaq quit the first talks, arguing that since the beginning of the negotiations, the government has been trying to muffle the voice of the opposition. Al-Wefaq also regretted that the opposition has been given too small a fraction of the seats — 35 out of 300 — at the talks.
Al Khalifa has governed the oil-rich island for over 40 years with major backing from the United States, Britain and the neighboring Saudi Arabia. The support comes despite the regime's record of human rights abuse, a focal point for Western countries when they want to exercise pressure on their opponents.
Despite a heavy-handed crackdown on anti-regime protests across the Persian Gulf state, the protesters continue demonstrations against the Al Khalifa regime.