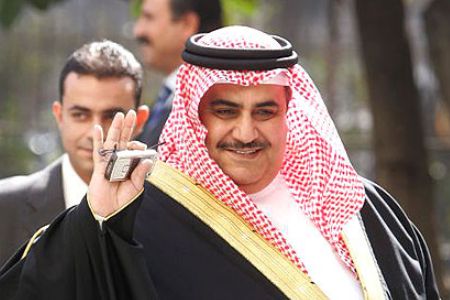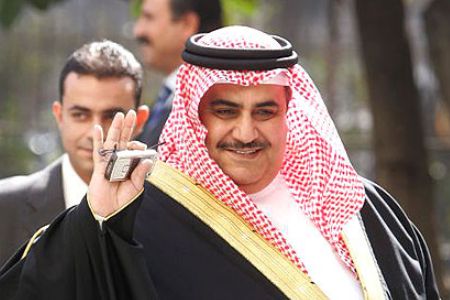 Bahrain's Foreign Minister Sheikh Khalid bin Ahmed Al Khalifa says Manama will not allow its soil to be used as a base for attacking Iran or any other country.
"The agreements between Washington and Manama are for defense purposes only," Al Khalifa said in reference to the US military bases in Bahrain.
He stressed that there are no aggressive weapons in these bases.
"I have stated Bahrain's opposition to any military attack against Iran and to the use of our soil as a launchpad for attacking other states in all of my [previous] visits to Tehran," Al Khalifa explained.
The Bahraini foreign minister went on to say that the purpose of present and past military agreements with Western countries is to maintain the security of the Persian Gulf as the a critical pathway for the global economy.
Khalifa further added that the stance of other Arab countries in the Persian Gulf regarding this issue is clear and they do not want any conflict or new war in the region.