Bahrain
Bahrain police clash with protesters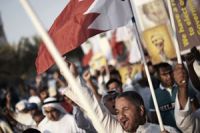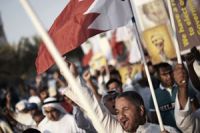 Bahraini security forces have used tear gas and rubber bullets against protesters following a day of massive anti-regime rallies across the Persian Gulf kingdom.
According to Press TV, thousands of protesters took to the streets in the village of Jannusan, west of the capital Manama, and a number of other towns on Friday.
The demonstrators held up pictures of journalists and activists who have been arrested for organizing or taking part in pro-democracy demonstrations.
The Bahraini police used tear gas and rubber bullets to disperse the protesters.
Scores of Bahraini activists have been placed behind bars across the country, which is supported by a number of Western countries, particularly the United States and Britain, despite its appalling human rights record.