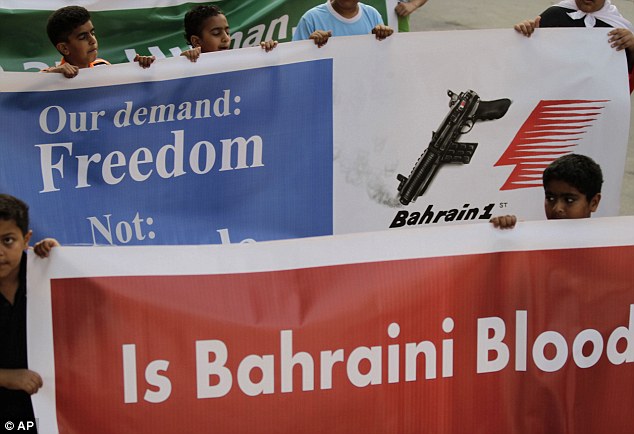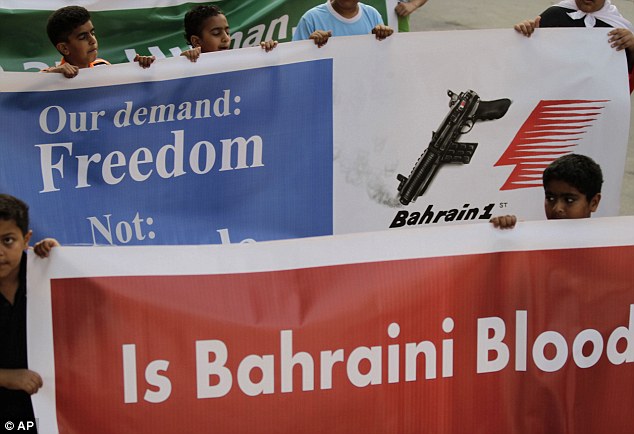 Bahraini police fired tear-gas and sound bombs to disperse hundreds of demonstrators who gathered outside the capital to protest against this month's Formula One Grand Prix, witnesses said on Friday.
Thursday night's demonstration in the village of Khamis, close to Manama, came as a report by Human Rights Watch that police have been rounding up pro-democracy activists in bid to head off protests stoked renewed controversy over the Gulf state's hosting of the April 19-21 event.
"Your race is a crime," the protesters chanted in reference to motor racing bosses who have insisted on keeping the Bahrain Grand Prix on the Formula One calendar, witnesses said.
"Down with Hamad," they shouted in reference to the king.
"The people want the fall of the regime," the demonstrators chanted, rallying cry of the Arab Spring revolts that rocked the region in 2011.
Clashes erupted when anti-riot police intervened to disperse the crowd, the witnesses said.
One policeman was injured, the interior ministry claimed on Twitter. "He was hit by an improvised bomb detonated remotely," it said.
Former world champion Damon Hill has called on FIA president Jean Todt to take an ethical stance on the controversial event.
"I think Jean's approach is say nothing because otherwise you are being political," said Hill, who won the world title in 1996.
"I think that is a mistake because actually he is being political because he's being used, or the sport is perceived as being used, by its engagement in the economy and the reputation of the country."
On Wednesday, Human Rights Watch said the al-Khalifa regime has arrested 20 opposition activists ahead of the event.
"Bahraini authorities are carrying out home raids and arbitrarily detaining opposition protesters in advance of the Formula 1 Grand Prix weekend," the human rights body said.