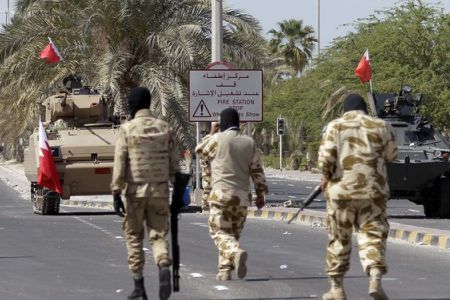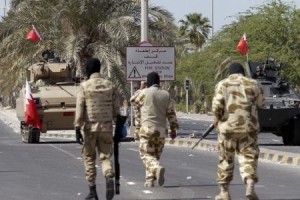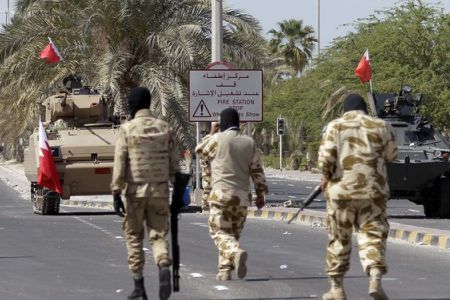 The number of casualties from the Bahraini and Saudi crackdown continues to rise as another demonstrator has died of the wounds sustained in attacks on protesters.
On Saturday, the opposition bloc Al-Wefaq reported that the protester died from wounds sustained in Pearl Square.
It said that nearly 60 people were still unaccounted for.
Several people were killed after Bahraini and Saudi troops crushed a peaceful sit-in at Manama's Pearl Square, which was later razed to the ground by the regime.
Security forces, supported by Saudi Arabia and the United Arab Emirates (UAE), continued on Saturday to secure the capital after a brutal crackdown on protesters camped at Pearl Square in Manama on Wednesday.
Bahraini citizens are still under curfew, although now with reduced hours set from 8 p.m. to 4 a.m.
Saudi Arabia has deployed more than 1,000 troops to the country while the UAE has dispatched around 500 police forces to assist in the repression of protesters.
Bahraini Foreign Minister Sheikh Khaled bin Ahmed Al Khalifa has announced that three or four Persian Gulf countries would be sending troops to help the government.
Demonstrators in the muslim-majority country have been demanding the ouster of the 230-year-old brutal-led monarchy as well as constitutional reform.
In addition to the 13 killed, more than 1,000 have been injured since February 14.