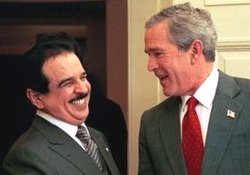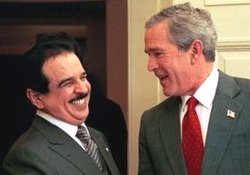 An Iranian MP has said that if Bahrain wants to move the bases of the MEK, terrorists to its territory, people of Bahrain will have severe reaction, and will throw Monafeghin (MEK members) to the sea.
In an interview with Mehr News Agency, Avaz Heydarpour, member of Majlis (Parliament) National Security and Foreign Policy Commission said "Bahrain regime knows, what its people want, the huge Shiites population is after their rights."
Heydarpour said this in response to a report that a UN official in Iraq has said that Bahrain was ready to accommodating the MEK on its territory.
He pointed out that they were trying to put pressure on Islamic Republic of Iran by suggesting such an action and therefore putting pressure on Bahraini Shiites.
Heydarpour stressed that pressure on Bahraini and Iranian people is not the answer anymore, saying: "Bahrain is a neighboring country, and people of Bahrain will not give up their Islam, tradition and culture of Prophet Muhammad (PBUH), and will strongly react to this move."