Bahrain
Bahrain steps up crackdown on dissent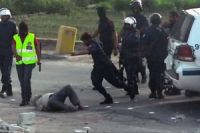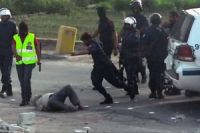 Bahrain's main opposition party says the Al Khalifa regime's harsh crackdown on pro-democracy activists has intensified over the past month, with the highest levels of violence since the uprising began in 2011.
The al-Wefaq National Islamic Society has documented 1,900 cases of human rights violations in a report only in the month of September, including incidents in which regime forces used excessive force or torture.
According to the report, last month, 214 anti-regime protesters were arrested, including two women and 40 children, the highest number since the revolution began.
The al-Wefaq report also said that 111 activists, who were convicted by a Bahraini court and given sentences of up to 15 years, were tried based on fabricated charges.
On Monday, Bahrainis took to the streets in the northeastern island of Sitra for the sixth consecutive day to denounce the regime's unrelenting crackdown on pro-democracy protests.
People from all walks of life attended marches in Sitra to demand reforms and an end to the decades-old rule of the Al Khalifa dynasty.
Earlier in the day, a court in Bahrain sentenced nine anti-regime activists to life in prison after convicting them of being allegedly involved in an attack in November 2011 in the capital Manama.