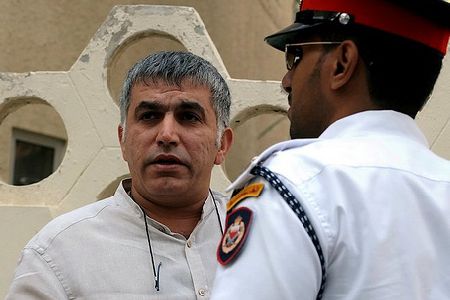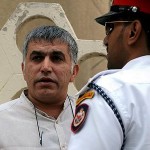 Bahraini security agents have interrogated a prominent human rights activist as the regime escalates pressure on anti-government demonstrators.
Nabeel Rajab, the head of the Bahrain Human Rights Center, has been questioned after he "was taken away by masked security officials early Sunday," his wife said, quoted in an AP report.
Rajab's wife, Sumaya Rajab, added that her husband was released after the interrogation.
She added that security forces also seized a number of computers, CDs and mobile phones.
After a brutal crackdown on anti-government protesters on Wednesday, the regime widened pressure on political and human rights advocates under the pretext of an emergency rule declared by Bahrain's rulers.
Moreover, Bahrain's regime is trying to crush the revolt by Bahraini people for greater political freedoms by utilizing military forces deployed in the country by Saudi Arabia and other Persian Gulf Arab states.
More than 12 people have been killed and about 1,000 injured since the start of the anti-government protests demanding the ouster of King Hamad bin Isa Al Khalifa from the tiny Persian Gulf kingdom in mid-February.
The Office of the UN High Commissioner for Human Rights, the Human Rights Watch, Amnesty International, and other human rights organizations have strongly condemned the military intervention and have called the action illegal.