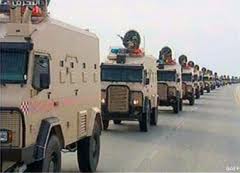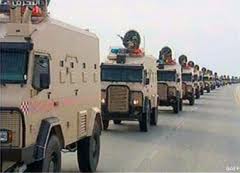 Bahrain Center for Human Rights (BCHR) says prominent human rights activist Abdul-Hadi al-Khawaja has been tortured beyond recognition by Saudi-backed regime forces.
"Al-Khawaja was seen a few days ago admitted in a military hospital. And people who had seen him there could not recognize his face because of the tortures. …he could not talk, he could not walk," Nabil Rajab, president of BCHR, told Press TV on Wednesday.
Al-Khawaja was arrested with his two sons-in-law on April 9, following a violent raid on his home in the Bahraini capital of Manama.
On April 21, the leading rights activist — along with his sons-in-law — was to stand trial in a military court. So far, no charges have been brought against him.
Following al-Khawaja's arrest, his daughter Zainab went on a seven-day hunger strike in protest to the arrest of her father, uncle, husband and brothers-in-law.
More than 1,000 people, including protesters, rights activists, former lawmakers, senior clerics and medics have been arrested in Bahrain during the past three months. BCHR says scores of women are among the detainees.
At least 47 Bahraini doctors and nurses are scheduled to stand trial in a military court for treating those injured during the protests.
Last week, four demonstrators were sentenced to death by a military court for the alleged killing of two police officers during the protests.
"These are serious human rights violations… You cannot just snatch people from their homes and put them in a court and try them for doing their duties," Saeed al-Shehabi from the London-based Bahrain Freedom Movement told Press TV.
The United Sates and the European Union have recently voiced concern over the death sentences, calling on Manama to respect the detainees' rights.
However, both the US and the EU have fallen short of condemning the gross human rights violations in Bahrain, let alone taking any steps to stop the brutal crackdown there.
People in Bahrain have been protesting since February 14, demanding an end to the rule of the Al Khalifa dynasty.
On March 14, Bahraini forces were joined by troops from Saudi Arabia, the UAE and Kuwait in a massive armed crackdown on the popular protests.
Since then, scores of protesters, including children, have been killed and many others gone missing. Saudi-backed Bahraini regime forces have also raided dozens of mosques, schools, sacred sites and even graves in their repression of all opposition.
Despite the heavy-handed tactics used against demonstrators, protesters say that they will hold their ground until their demands for freedom, constitutional monarchy as well as a proportional voice in the government are met.