Bahrain
Human Rights
Bahraini Authorities Use Incendiary Materials against Citizens Local Editor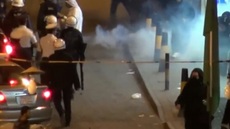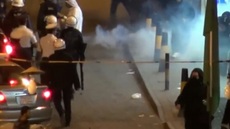 The Bahraini authorities had consumed all available tools to suppress the people. The latest was showering citizens, who did not even take part in the peaceful rallies calling for democracy and reforms, with incendiary materials "pepper".
The video below shows elements of the Bahraini Foreign Ministry throwing incendiary materials and toxic gas on citizens sitting on the sidewalks of a street, and on residents and people passing by the area.
This incident took place as the Bahrain authorities continued with their measures against protests that took place Tuesday afternoon in Manama, and that took place after February 14 coalition called for protesting on the anniversary of the "martyrs' day".