Bahrain
Bahraini Clerics support Committees for safeguarding Mosques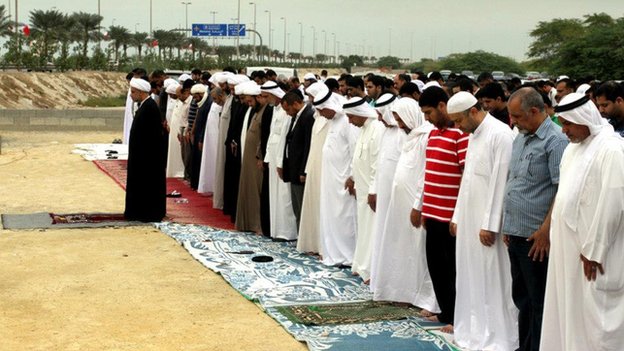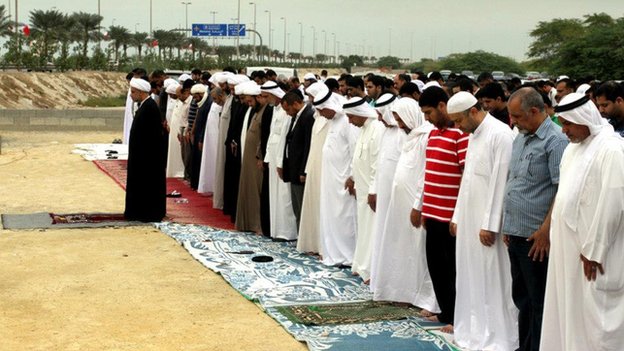 A number of senior Bahraini clerics expressed support for the popular committees formed to protect mosques.
The clerics, including Sheikh Issa Qassem, Sheikh Abdul Hussein al-Tusturi, and Sheikh Muhammad Salih al-Rabei, in a statement condemned a Thursday attack on a mosque in al-Dayr village of Bahrain and expressed support for the popular committees that safeguard mosques, Manama Post website reported.
On Thursday, unidentified individuals in an attack on al-Khafif Mosque in al-Dayr village desecrated the Holy Quran.
They ripped copies of the Holy Book and supplication books and damaged the.
Concerns about Shias' safety in Bahrain have been growing since two terrorist attacks by ISIL Takfiri group in neighboring Saudi Arabia killed dozens of Shia worshippers.
Popular committees have been formed in Bahrain to ensure security in mosques but the ruling regime is impeding their activities by summoning and interrogating their members.
The clerics said impeding the activities of the committees will harm the nation because these activities are aimed at confronting terrorism.
Bahrain has been witnessing almost daily protests against the ruling Al Khalifa dynasty since early 2011, with Manama using heavy-handed measures in an attempt to crush the demonstrations.
Scores of Bahrainis have been killed and hundreds of others injured and arrested in the ongoing crackdown on the peaceful demonstrations.