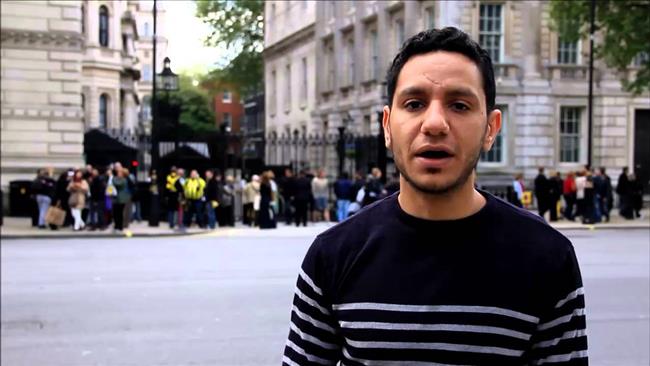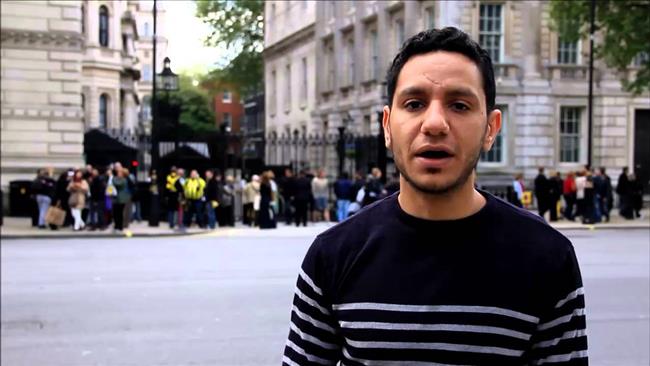 A Bahrain court has sentenced three family members of a prominent activist living abroad to jail terms as the ruling Al Khalifah regime presses ahead with its heavy-handed crackdown against opposition figures and pro-democracy activists in the tiny Persian Gulf kingdom.
Sayed Ahmed Alwadaei, who is a member of the rights group, the Bahrain Institute for Rights and Democracy (BIRD), said his relatives were sentenced on Monday on the charge of planting a "fake bomb" in January 2017.
The Britain-based activist further noted that his family members were convicted based on confessions gained through torture, and Bahraini officials are targeting his relatives because of his work in exposing the Manama regime's "horrific rights abuses."
"The lowest the Bahrain monarch can go is to come after my family, because I protested his presence in the United Kingdom, and dedicated my work to exposing his government's horrific rights abuses," Alwadaei said in a statement.
"I was distraught to see my family suffer torture, persecutions and interrogations about my activities," he added, noting, "I will do whatever I can to hold the perpetrators to account."
Alwadaei's 49-year-old mother-in-law, Hajer Mansoor, and 18-year-old brother-in-law, Sayed Nizar Alwadaei, were each sentenced to three years in jail.
His 30-year-old cousin Mahmood Marzooq was also sentenced to one month and a half for carrying a knife.
Alwadaei's statement further noted that the three had been detained since March and denied access to lawyers during their interrogations.
Meanwhile, a group of 13 human rights groups have sent a letter to British Foreign Secretary Boris Johnson, describing the case as "part of a pattern of abuse and harassment against human rights advocates and their families in Bahrain."
Thousands of anti-regime protesters have held demonstrations in Bahrain on an almost daily basis ever since a popular uprising began in the country in mid-February 2011.
They are demanding that the Al Khalifah dynasty relinquish power and allow a just system representing all Bahrainis to be established.
Manama has gone to great lengths to clamp down on any sign of dissent. On March 14, 2011, troops from Saudi Arabia and the United Arab Emirates were deployed to assist Bahrain in its crackdown.
Scores of people have lost their lives and hundreds of others sustained injuries or got arrested as a result of the Al Khalifah regime's crackdown.
On March 5, Bahrain's parliament approved the trial of civilians at military tribunals in a measure blasted by human rights campaigners as being tantamount to imposition of an undeclared martial law countrywide.
Bahraini monarch King Hamad bin Isa Al Khalifah ratified the constitutional amendment on April 3.