Bahrain
Bahraini forces attack protesters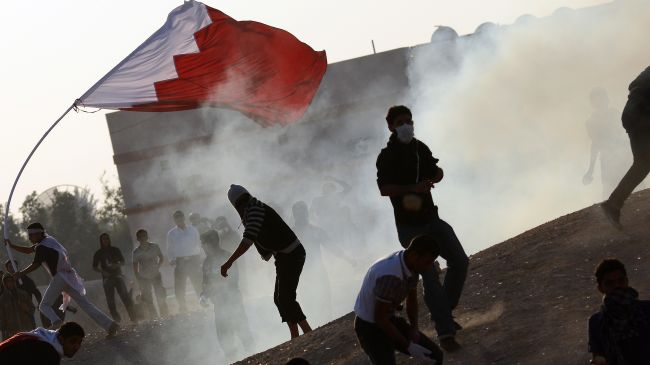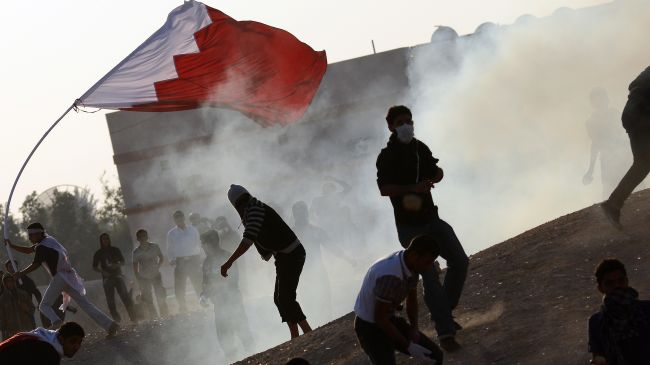 Police forces in Bahrain have once again attacked anti-regime protesters who were objecting to the regime's refusal to hand over the body of a killed protester.
Security forces in the Persian Gulf state fired tear gas at protesters in Sitra, near Bahrain's capital of Manama and other locations on Wednesday in a bid to disperse crowds of demonstrators.
The participants at the protest rallies censured the Bahraini Interior Ministry for its refusal to hand over the body of a young man that died of gunshot wounds inflicted by the regime's Saudi-backed security forces three weeks ago.
Bahrain's main opposition bloc Al-Wefaq has also condemned Manama's refusal.
In a related development, Al-Wefaq also slammed on Wednesday the holding of a conference in Bahrain on civilizations and cultures by the ruling regime.
"A conference on civilizations and cultures cannot go with destroying mosques," said Sheikh Ali Salman, the head of Al-Wefaq National Islamic Society, referring to persisting effort by the Bahraini regime in destroying religious sites belonging to the followers of Shia Islam in the country.
Salman welcomed the participants in the Civilizations Debate conference, which opened in Manama on Monday, but urged them to meet with opposition members and visit the mosques and villages destroyed by regime forces in Bahrain.
Since the Bahraini uprising began in February 2011, thousands of protesters have held near-daily demonstrations in streets across Bahrain, calling on the Al Khalifa royal family to relinquish power.
In March 2011, troops from Saudi Arabia and the United Arab Emirates were called in to help Manama quash the anti-regime protests.
Scores of Bahrainis have been killed and hundreds of others injured and arrested in the ongoing crackdown on peaceful demonstrations.