Bahrain
Bahraini forces attack protesters after teenage's funeral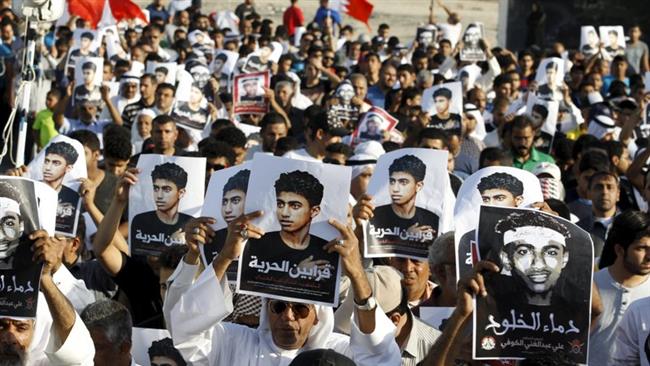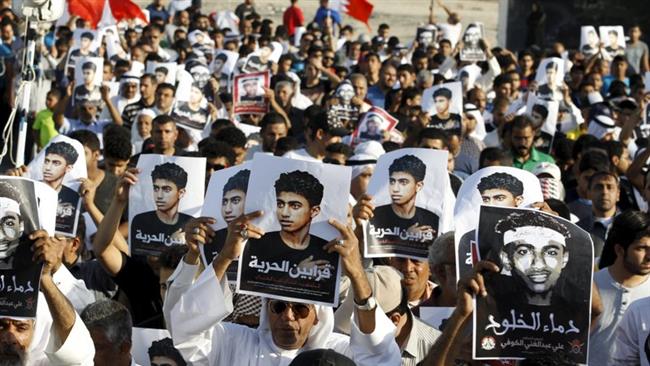 Bahraini regime forces have clashed with demonstrators holding a rally to denounce the death of a 17-year-old teenager who succumbed to injuries he sustained in a police chase.
Protesters on Tuesday took to the streets in the town of Shahrakan, located on the outskirts of Manama, to condemn the killing of Ali Abdulghani, who died of his wounds in a hospital in the capital four days after he was reportedly overrun by a police vehicle.
The demonstrators blocked a road with a large waste drum which they set ablaze and hurled stones at security forces. Police used tear gas to disperse the protesters.
According to witnesses and a report from the Bahrain Institute for Rights and Democracy (BIRD), police on March 31 stormed a property belonging to the victim's aunt while Abdulghani was present. Abdulghani fled the scene as the police attempted to arrest him.
Later in the day, he was seen and photographed while lying on the ground "with blood spilt from a serious head injury". The victim was then transferred to the Bahrain Defense Forces Hospital.
Bahrain's Interior Ministry has made no comment about the incident yet.