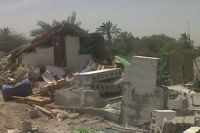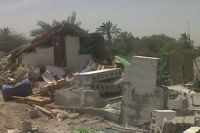 The Bahraini security forces, in continuation of their crimes, are currently destroying the tombs and graves of Islamic Ulema.
According to IRIB, citing Al-Manar TV Network, on Wednesday, footages were aired online which captured the destruction of mosques, desecration of Holy Qoran and the graves of Bahraini Ulema and nationals by the Bahraini security forces.
The human rights organizations have on several occasions warned against the rising crimes of Saudi-backed Bahraini security forces against Bahraini people and desecration of sacred Islamic values.
The popular protests against the Bahraini regime have commenced as of mid-February, and up to now hundreds of Bahraini people have been killed, wounded, and detained.