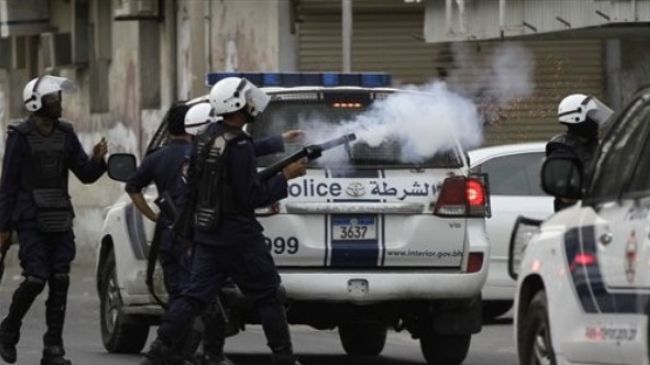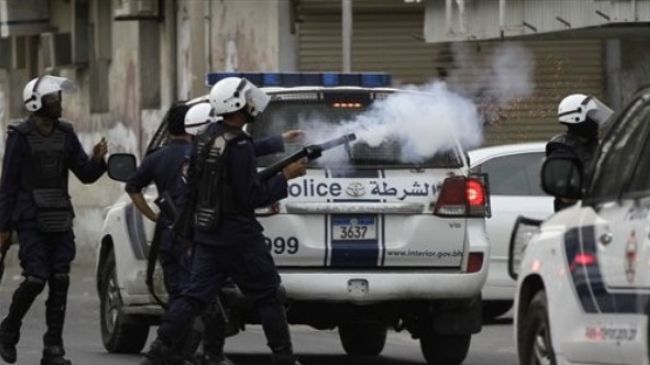 Saudi-backed Bahraini forces have fired tear gas to disperse anti-regime protesters in the capital as Manama's crackdown on the opposition continue.
Witnesses say hundreds of Bahrainis took to the streets across the capital overnight to protest against the ruling Al Khalifa family.
Activists say the situation in the capital remains volatile and that the military has set up checkpoints in and around Manama to prevent further demonstrations.
On Monday, regime forces arrested over 25 demonstrators in and around the capital, who took to the streets to call for the release of all jailed activists and demanded that King Hamad bin Isa Al Khalifa step down.
Sayed Yousif Al-Muhafda, the head of monitoring and evaluation of the Bahrain Center for Human Rights, was among those arrested. Bahraini forces used tear gas, rubber bullets, and stun grenades to break up the demonstrations.
Opposition rallies have continued in Bahrain in defiance of a government ban on public gatherings. The government's harsh crackdown on demonstrations has also failed to keep protesters off the streets.
Scores have been killed, many of them under torture while in custody, and thousands more detained since the popular uprising in Bahrain began in mid-February 2011.
Protesters say they will continue holding anti-regime demonstrations until their demand for the establishment of a democratically-elected government is met