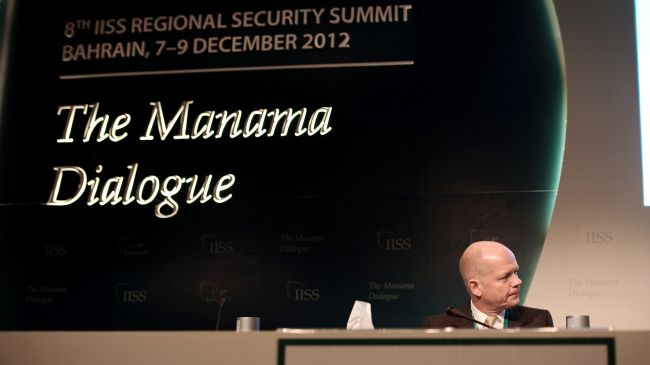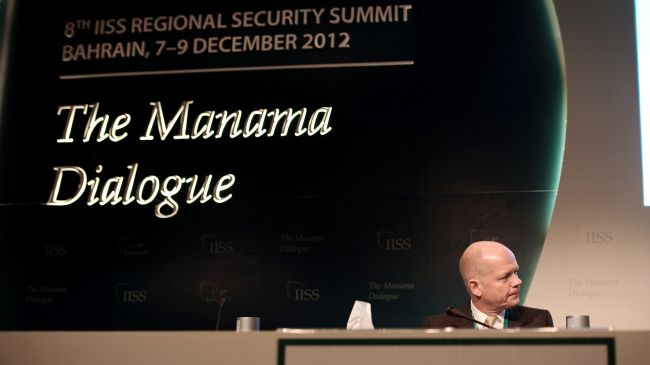 Bahraini King Hamad bin Isa Al Khalifa has met with UK Foreign Secretary William Hague in Manama amid ongoing demonstrations against the Al Khalifa regime.
The meeting was held on the sidelines of the 8th International Institute for Strategic Studies (IISS) Regional Security Summit in the Bahraini capital named the "Manama Dialogue" on Saturday.
The two sides discussed regional and international developments and ways to increase bilateral ties.
The meeting came as the UK government faces censure for supplying the Manama regime with weaponry to crush peaceful protests in Bahrain.
Bahrain has been gripped by anti-regime demonstrations since February 2011. The Manama regime has been crushing the protests using harsh security tactics that have so far killed dozens of people and injured many more.
However, the UK authorities and their Western allies have effectively closed their eyes to what is happening in the country.
Bahraini demonstrators say they will continue holding anti-regime protests until their demand for the establishment of a democratically elected government is met.