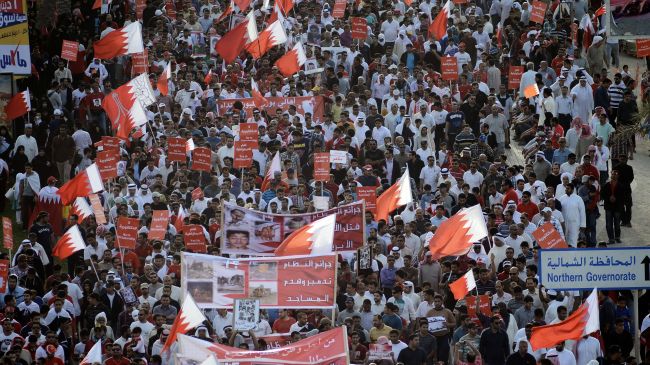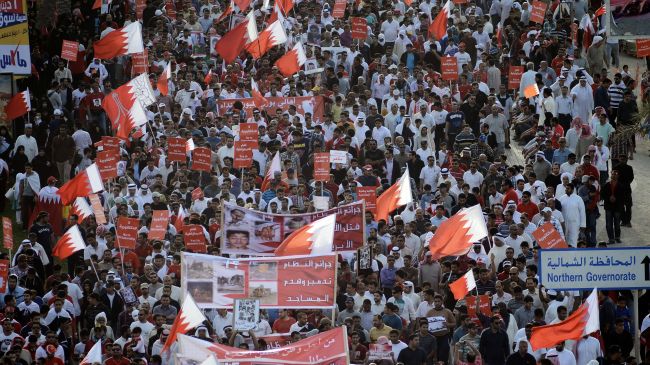 Bahrainis have held a protest gathering south of the capital to condemn Manama's suppression of protests on the first anniversary of the Saudi-backed crackdown.
Thousands of Bahrainis attended the opposition organized gathering on Friday, the first anniversary of regime's brutal attacks on anti-government protesters in Pearl Square.
On March 16, 2011, at least five people have been killed and dozens of others were injured after Saudi-backed Bahraini troops stormed the square, where anti-government protesters had been camped for several weeks.
The land mark square was razed down two days later as part of Manama's crackdown on protests. It is now called Martyr's Square.
Head of Bahrain's main opposition bloc al-Wefaq, Sheikh Ali Salman, told the crowd that Saudi troops have contributed heavily to the bloodshed in the country and called for the immediate withdrawal of KSA troops.
He also slammed the torture of prisoners by regime forces and demanded the release of political prisoners. Al-Wefaq leader also denied allegations of Iranian interference in Bahrain's internal affairs.
Salman also called for the dismissal of Prime Minister Sheikh Khalifah Bin-Salman Al Khalifa and urged Manama regime to pay compensation to the victims of Saudi-backed crackdown.