Bahrain
Middle East
Bahraini Opposition to Reveal National Political Plan: Al-Wefaq Deputy SG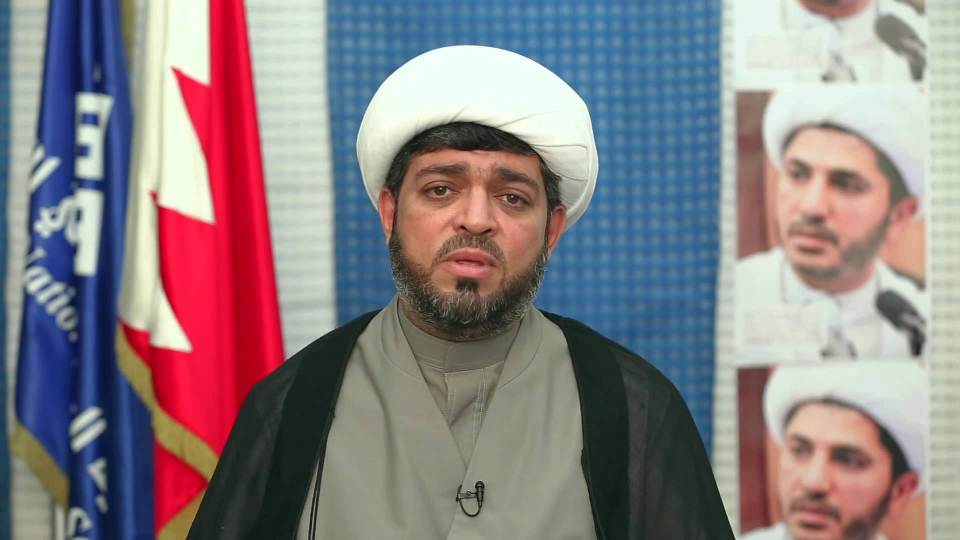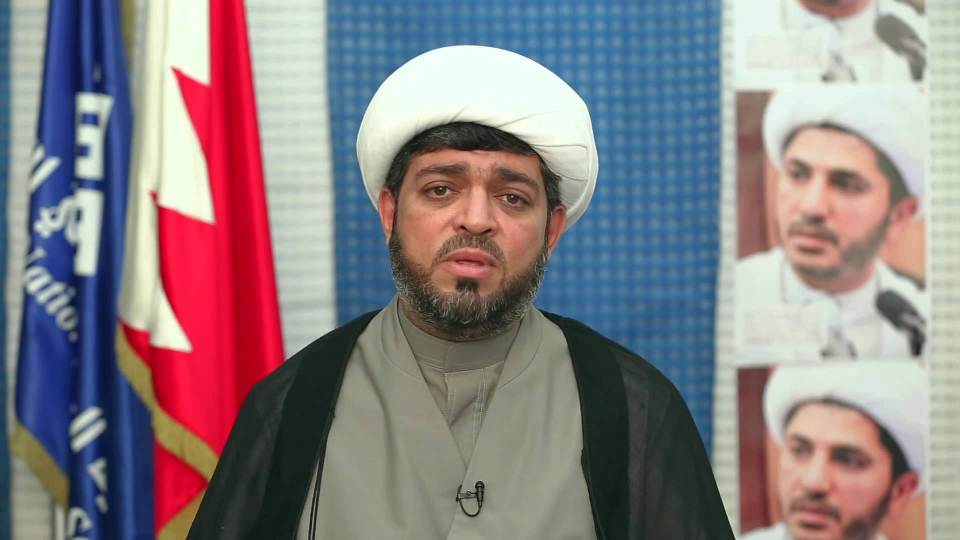 Bahrain's Al-Wefaq Deputy Secretary General Sheikh Hussein Al-Daihi announced that the Bahraini opposition will reveal a new national political scheme in the upcoming period, without adding any details.
Al-Daihi delivered a televised speech on behalf of Al-Wefaq Society on the 7th anniversary of the February 14 Uprising launch, the speech was broadcasted live on Qatar's Al-Jazeera TV, in an unprecedented step since the crackdown on protests in 2011. The speech was also broadcasted by Al-Mayadeen TV, Manar TV, and Lualua TV.
Al-Daihi confirmed in a different political tone speech that the opposition is "open in its need to reach inclusive national consensus, and is ready to contribute to putting the pieces of this crisis-torn reality together, with all parties and spectrums of this country, from the government and people."
He also stressed that the opposition is ready to present "an inclusive national choice to be accepted by all, and ready to establish a constant radical solution, resolve all crises, and confront all circumstances surrounding us as Bahrainis".
Sheikh Al-Daihi, who is considered currently the most prominent leader representing the Bahraini opposition, said that his aforementioned confirmations are addressed at the regime, the people, and all those observing and following the situation. He clarified that the opposition will work towards the best of the country, and based on determinants that everyone believes in.
He further noted that this view will be presented gradually, hoping for it to be a view for the best of the country, to which others contribute to serve justice. Sheikh Al-Daihi also stressed that the aforementioned view will be present before the ruling regime and other powers, in order for it to become a mutual vision.
"Our people, who were able to achieve 98.4% when they voted for the charter, are willing to achieve this percentage and even more when they see a serious, real and just political proposal, which achieves political partnership, justice, democratic transition, and provides dignified life and constant stability," Sheikh Al-Daihi said.
Moreover, Sheikh Al-Daihi added that this people "was not defeated and never will be, because it is that of a strong will", adding that "the people does not seek victory against anything, but rather victory for the entire country, and to all citizens without exceptions."
On this level, Al-Wefaq Deputy SG noted the recent initiatives led by cleric Sayed Abdullah Al-Ghuraifi, indicating that the latter had been trying to initiate calls to calm the storm in this country, and call for reforms, tolerance, tackling crises, but he did not receive any serious response to what he presented.
Also, Al-Daihi revealed that the number of protests and rallies that took to the street since February 14, 2011 exceeded 48 thousand protests, according to Al-Wefaq surveys, despite bans on protests and armed assaults against protesters.
The Deputy SG of Bahrain's Al-Wefaq Opposition Society revealed in his speech new details about the political initiative that took place right before the crackdown on the protest at the Pearl (Lualua) Roundabout on March 15, 2011. Details included the phone call which represents the basis for the prosecution of currently-detained Al-Wefaq Secretary General Sheikh Ali Salman, with claims that he conspired with the State of Qatar. The phone call was conducted between Sheikh Ali Salman and Qatari Prime Minister Hamad bin Jassim Al Thani, in presence of Bahraini King Hamad bin Isa.