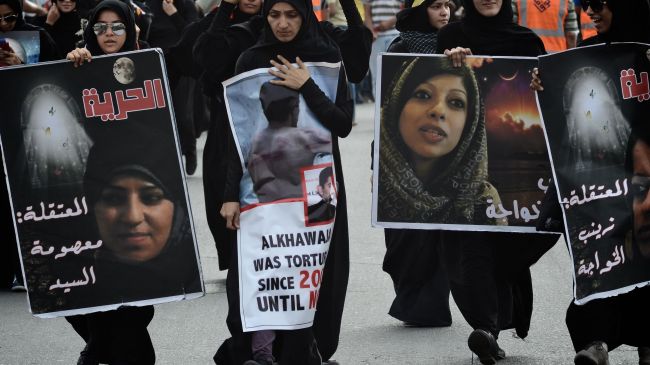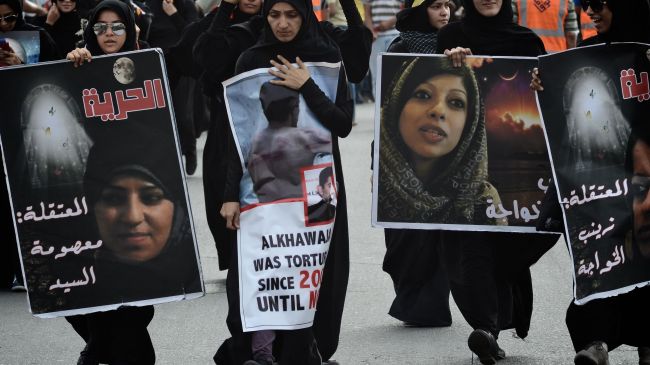 Several political prisoners have gone on a hunger strike in a prison in Bahrain in protest at the mistreatment of prisoners by prison officials, a report says.
The hunger-strikers took the initiative due to the violation of their basic rights and the dire condition of their living in the prison.
The Bahraini prisoners are deprived of their preliminary human rights, including visiting their families, which is the positive proof of illegal behavior of prison officials.
This came amid the continuation of anti-regime protests and the Bahraini people's demands for the immediate release of political prisoners.
Bahrainis have been staging demonstrations since mid-February 2011, demanding political reform and a constitutional monarchy, a demand that later changed to an outright call for the ouster of the ruling Al Khalifa family following its crackdown on popular protests.
Dozens of people have lost their lives in the crackdown, and the security forces have arrested hundreds, including rights activists, doctors and nurses.
Bahraini demonstrators say they will continue holding anti-regime protests until their demand for the release of prisoners and the establishment of a democratically elected government is met.