Bahrain
Bahraini protesters call for end to Al Khalifa rule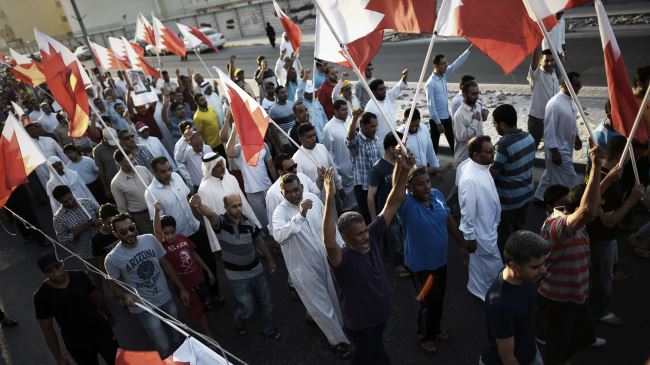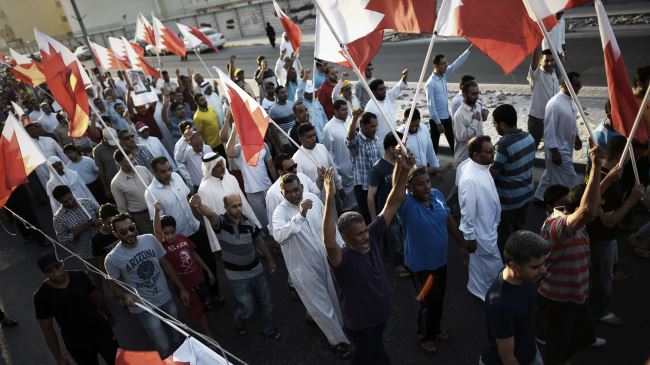 People in Bahrain have reportedly staged another protest rally in the capital, Manama, calling for the ouster of the ruling Al Khalifa monarchy.
On Thursday, the anti-regime protesters once again took to the streets of Manama and chanted slogans against the Al Khalifa royal family despite a ban on anti-regime demonstrations.
The demonstrators also reaffirmed their commitment to the cause of the revolution, pledging to continue their protests until all their demands are met.
Bahrain has launched a heavy-handed clampdown on the protesters demanding an end to monarchy in the Persian Gulf state since early 2011, when a popular uprising began to rattle the Saudi-backed regime in Manama.
Over the past years, the Manama regime has put hundreds of political activists behind bars as part of its oppressive measures to stifle anti-government protests. Scores of people have been killed and hundreds of others injured in the crackdown on peaceful rallies.
The Bahraini regime has come under sharp criticism by international human rights organizations for its brutal tactics to deal with the political unrest in the kingdom.
On September 5, the Office of the UN High Commissioner for Human Rights (OHCHR) voiced concerns over