Bahrain
Bahraini protesters demand release of detained activist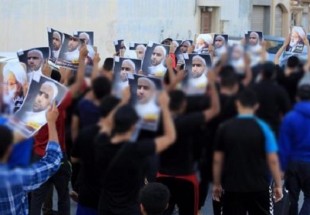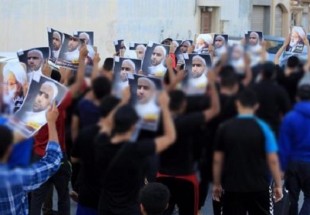 The protesters staged a rally in the northwestern village of Diraz, situated about 12 kilometers west of the capital, Manama, on Monday, demanding the freedom of Seyed Alawi Seyed Hussein, whose fate remains unknown ever since regime forces arrested him at his office on October 24, Arabic-language Bahrain Mirror news website reported.
The demonstrators held up Hussein's pictures, and carried a banner reading "Bahrain's General Secretariat for Grievances is an Accomplice to Crimes, Abduction and Torture" in Arabic. They also chanted slogans in condemnation of the ruling Al Khalifah regime.
Hussein's family have expressed serious concern about his possibly deteriorating health condition, saying that he suffers from high blood pressure, gastrointestinal problems, and knee pain and swelling.
Hussein's wife says her husband had received no summons prior to his detention, and that authorities have not allowed him to contact his family.
Bahraini regime officials have declined to provide any clear explanation about Hussein's potential charges and his place of detention.
The Manama regime has been cracking down on Bahraini people since February 2011, when anti-regime protests erupted in the country.
People have been demanding that the Al Khalifah dynasty relinquish power and a just system representing all Bahrainis be established.
On March 14, 2011, troops from Saudi Arabia and the United Arab Emirates were deployed to Bahrain to assist the Manama government in its crackdown on the protests.
Scores of people have lost their lives and hundreds of others sustained injuries or been arrested in the regime crackdown.