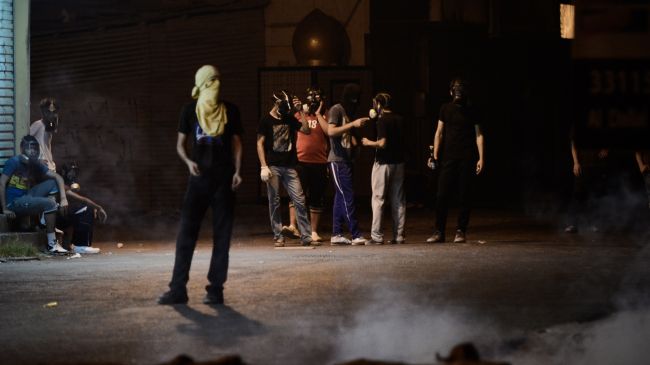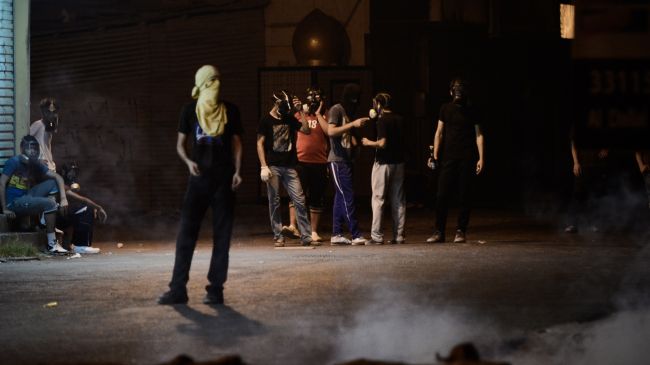 Several people have been injured in clashes between anti-government protesters and Bahraini regime forces in the Persian Gulf country.
Clashes erupted in the early hours of Friday in several villages including Diraz near the capital Manama. Saudi-backed regime forces fired tear gas and stun grenades to disperse demonstrators protesting against the ruling Al Khalifa family.
Carrying banners that read as "We will remove you (King) Hamad," the protesters responded with Molotov cocktails.
On Thursday, regime forces attacked Imam Sadiq (A) Mosque in Salmabad village and completely destroyed the doors and windows of the holy place.
This comes ahead of a planned anti-regime protest on August 14, the date marking the withdrawal of British forces from the Persian Gulf island in 1971.
Scores of Bahraini civilians, mostly senior citizens and kids, have died due to the misuse of tear gas against protesters by regime forces.
The Bahraini uprising began in mid-February 2011, when the people, inspired by the popular revolutions that toppled the dictators of Tunisia and Egypt, started holding massive demonstrations.
The Bahraini government promptly launched a brutal crackdown on the peaceful protests and called in Saudi-led Arab forces from neighboring states.
Dozens of people have been killed in the crackdown, and the security forces have arrested hundreds, including doctors and nurses accused of treating injured revolutionaries.
Bahrainis say they will continue holding demonstrations until their demand for the establishment of a democratically elected government is met.