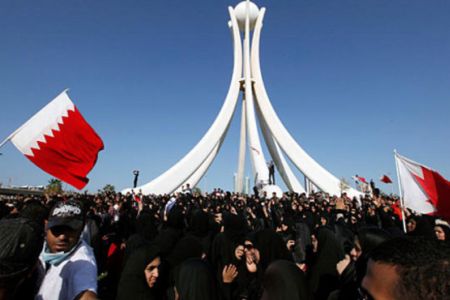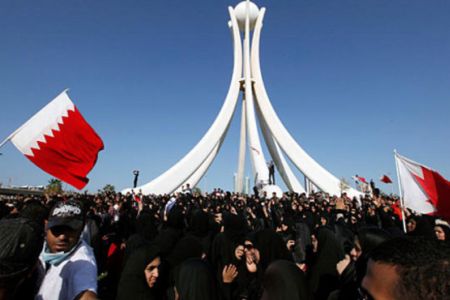 Thousands of Bahraini anti-government demonstrators have gathered near Al-Qudaibiya Palace in the capital Manama, demanding for regime change in the tiny Persian Gulf country.
Chanting anti-government slogans, demonstrators held a protest on Sunday near Al-Qudaibiya Palace, where cabinet meetings are held, AFP reported.
The demonstrators also demanded the ouster of Bahrain's King Hamad bin Isa Al Khalifa from the throne.