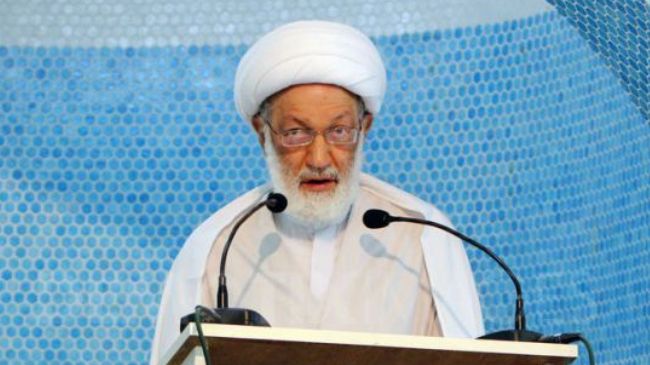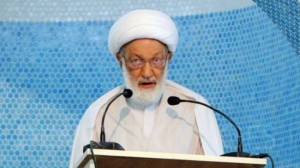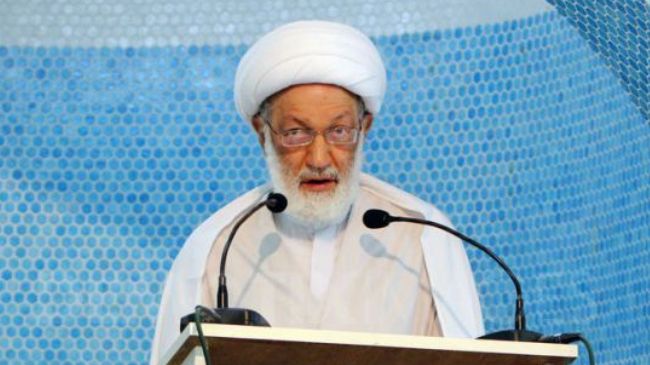 A Bahraini Muslim leader says the ruling Al Khalifa regime has officially declared a war on the Shia faith by expelling the representative of Iraq-based Grand Ayatollah Ali al-Sistani.
In a Friday speech, Ayatollah Sheikh Issa Qassem condemned the Al Khalifa regime over expulsion of Sheikh Hussein al-Najati, the representative of Grand Ayatollah Ali al-Sistani.
"Out of all states in the world, Bahrain declared a blatant, defying and open war on the Shia faith," Sheikh Qassim stated.
He also called on the international community and the United Nations to follow up the case of Najati.
Najati was responsible for collecting and redistributing religious donations on behalf of Ayatollah Sistani.
Bahraini authorities expelled Najati on April 23, accusing him of not being transparent and not having the official approval of the regime.
Najati had been among the 31 opposition figures deprived of their Bahraini nationality by the regime in 2012.
Amnesty International also called on the Bahraini regime to stop the "intimidation" of Najati, saying Manama must "rescind" the decision.
"This campaign of threats, harassment and intimidation against Sheikh Hussain al-Najati is unacceptable and must stop immediately," said Said Boumedouha, Amnesty International's deputy director for the Middle East and North Africa.
The United Nations also has censured the Bahraini regime for discriminating against the Shia majority of the country.
Manama has launched a heavy-handed crackdown on anti-regime protesters since the uprising against the ruling Al Khalifa family began in February 2011.
Scores of Bahrainis have so far been killed and hundreds of others injured and arrested in the regime crackdown on peaceful demonstrations.