Bahrain
Bahraini regime forces clash with Revolutionary Bahraini People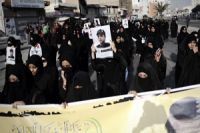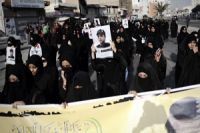 Clashes have erupted between revolutionary Bahraini people and Bahraini regime forces in the northern town of al-Daih.
According to Press TV, Bahraini regime forces attacked demonstrators who staged a rally on Thursday to voice their anger over the death of another activist in prison.
Jafar al-Dirazi, 22, was arrested in December 2013. He was martyred in jail on Wednesday after he was subjected to torture and denied medical treatment.
Meanwhile, the Bahraini opposition al-Wefaq has called for mass rallies on Friday to condemn the activist's death in custody.
Dirazi is the latest victim of the Al Khalifa regime's brutal crackdown on dissent.
More than 140 Bahrainis have been martyred by security forces since February 2011, when the Bahraini uprising began in the tiny Persian Gulf kingdom. Thousands of pro-democracy protesters have since held numerous demonstrations in the streets of Bahrain, calling for the Al Khalifa royal family to relinquish power.