Bahrain
Bahraini regime sentences activist to one-year prison term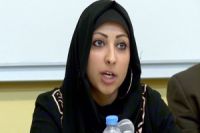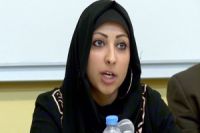 A Bahrain court has sentenced in absentia prominent rights activist Maryam al-Khawaja to one year imprisonment on charges of assaulting the police, her lawyer says.
According to Press TV, the verdict was handed down on Monday in the absence of Khawaja, after she refused to attend the hearing, arguing that it was "impossible to have a fair and independent trial" in the Arab monarchy, Mohammed al-Jishy said.
Khawaja was apprehended at Manama airport on August 30 on charges of hitting two policewomen; however she denied the charges, saying it was the officers who attacked her.
The activist was granted bail on September 18 pending trial and she has been in London since a travel ban was lifted on October 1.
Khawaja, a director of the Beirut-based [Persian] Gulf Center for Human Rights and the daughter of jailed top Shiite opposition figure, Abdulhadi al-Khawaja, has been an outspoken critic of the Manama regime since anti-government protests broke out in Bahrain in early 2011.
"Today's sentence…is a powerful warning to human rights activists who criticize the regime," said Brian Dooley, head of Human Rights Defenders Program at the US-based Human Rights First, in a statement.
"It tells those based out of Bahrain they risk jail if they try to return," he added.