Ashura
Bahrain
Days of Allah
Middle East
Bahraini regime steps up clampdown on Shia clergymen ahead of Ashura
Bahraini regime forces have summoned more Shia Muslim clerics for interrogation as the ruling Al Khalifah regime presses ahead with its heavy-handed crackdown ahead of Ashura, which marks the martyrdom anniversary of Imam Hussein (PBUH), the third Shia Imam and the grandson of Prophet Mohammad (PBUH).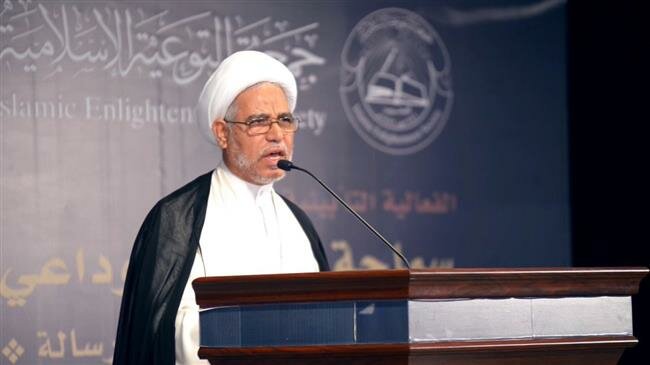 Rights activists, requesting anonymity, said Bahraini security officials have summoned Sheikh Issa al-Mu'min, Sheikh Ali Ashour, Sheikh Aqeel al-Ghanimi, Sheikh Jassim al-Damistani, Sayyed Maytham al-Muhafazah as well as Sheikh Mamdouh al-Aali for questioning, Arabic-language Lualua television network reported.
Earlier, Bahraini authorities had summoned Sayyed Jaber al-Shahrakani, Sheikh Mohammad Ali al-Mahfuz, Sheikh Mohammad Ashour and Sheikh Zoheir al-Khal for interrogation.
Bahrain summons, arrests clerics ahead of Ashura ritualsThe Bahraini regime begins summoning Shia clerics to supposedly interrogate them amid the arrival of the lunar month of Muharram.
They also arrested Shia preachers Sheikh Menbar al-Ma'atouq and Sheikh Mohammad al-A'ajimi.
Thousands of anti-regime protesters have held demonstrations in Bahrain on an almost daily basis ever since a popular uprising began in the country in mid-February 2011.
They are demanding that the Al Khalifah regime relinquish power and allow a just system representing all Bahrainis to be established. Manama has gone to great lengths to clamp down on any sign of dissent. On March 14, 2011, troops from Saudi Arabia and the United Arab Emirates were deployed to assist Bahrain in its crackdown.
Bahrain must 'halt harassment' of Tamimi: AmnestyAmnesty International urges the Bahraini regime to stop harassment of former lawmaker Osama Jaber Muhana al-Tamimi, and lift the travel ban imposed on him.
On March 5, 2017, Bahrain's parliament approved the trial of civilians at military tribunals in a measure blasted by human rights campaigners as being tantamount to imposition of an undeclared martial law countrywide.
Bahraini monarch King Hamad bin Isa Al Khalifah ratified the constitutional amendment on April 3, 2017.