Bahrain
Bahraini victims of torture gather in Britain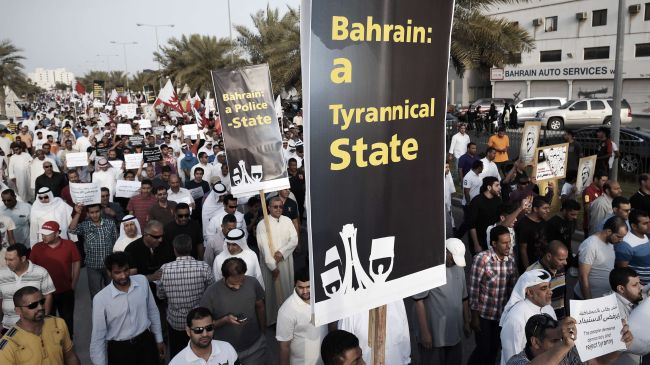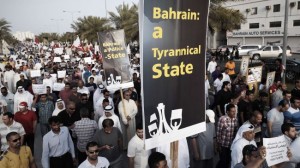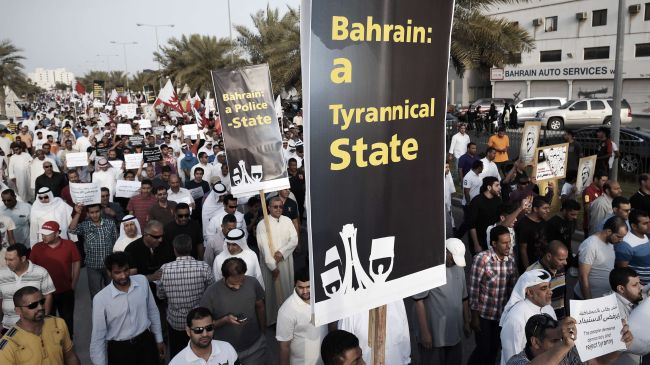 Bahraini torture victims have gathered in Britain to publicize the terrifying ordeal they have faced in regime custody, Press TV reports.
A group of people, most of whom have experienced torture in the jails of the Bahraini regime, gathered in the UK on Thursday to voice their solidarity with the victims of torture in Bahrain.
They called the tiny Persian Gulf kingdom "The Kingdom of Torture."
"Honestly, I don't like to speak as a victim because victims are everywhere in Bahrain," said Mohammad al-Tajir, a human rights lawyer, who has faced two months of interrogation and torture in Bahrain.
He added that prisoners can be found in all families in Bahrain and they can talk about their experience in Bahraini jails.
The Bahraini activists also gathered outside the UN office in Manama on Thursday, holding photographs of the political prisoners tortured by the regime forces in detention centers.
The demonstration in Bahrain and the gathering in Britain were part of the events marking the International Day in Support of Victims of Torture.
Since mid-February 2011, thousands of anti-regime protesters have held numerous demonstrations in the streets of Bahrain, calling for the Al Khalifa family to relinquish power.
Scores of people have been killed and hundreds of others injured and arrested in the ongoing crackdown on peaceful demonstrators in Bahrain.
Amnesty International has expressed concerns over the "continuing detention of prisoners of conscience and the harsh sentences" given by courts in the Persian Gulf country to protesters.