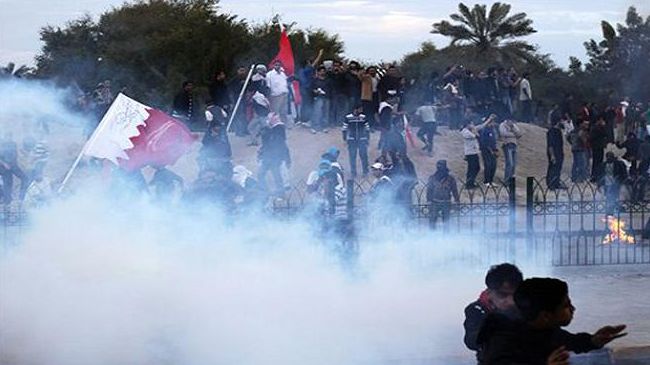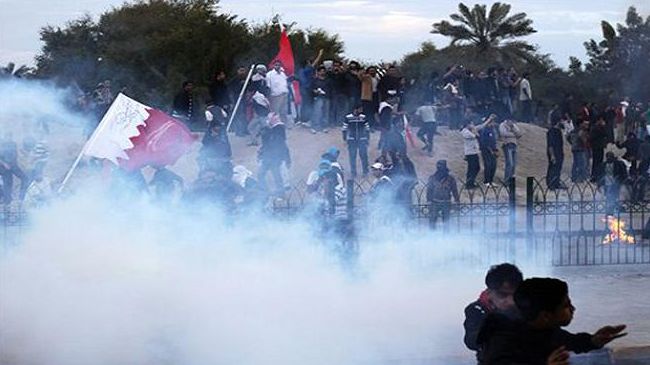 Relatives of a woman in Bahrain say she has died from inhaling tear gas fired by Zionist's Puppet Saudi-backed Bahraini forces during an anti-government protest in the Persian Gulf monarchy.
The victim, identified as Abde Ali, aged 59, died on Friday after she inhaled tear gas fired by Saudi-backed Al Khalifa regime forces at protesters in the A'ali village, situated about three kilometers (1.8 miles) southeast of the capital, Manama.
The development comes a day after security forces used tear gas and rubber bullets to disperse anti-government protesters in several towns and villages outside Manama.
The protesters were chanting slogans against the regime, demanding the ouster of its rulers.
Meanwhile, Bahraini activists have released new footage showing a handcuffed child who, they said, was beaten and sexually harassed by the Saudi-backed forces.
The boy was left unconscious with his hands tied behind his back and was found lying in a street by residents in the Sanabis village near Manama.
Bahrain has been witnessing a revolution since anti-government protests broke out in February 2011.
Forces loyal to the Al Khalifa ruling family have ever since killed scores of protesters and arrested thousands more.