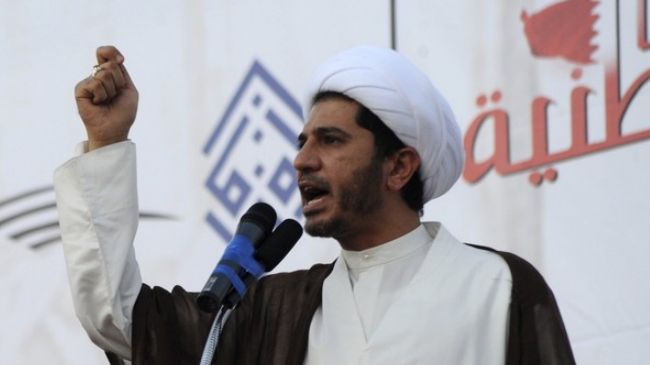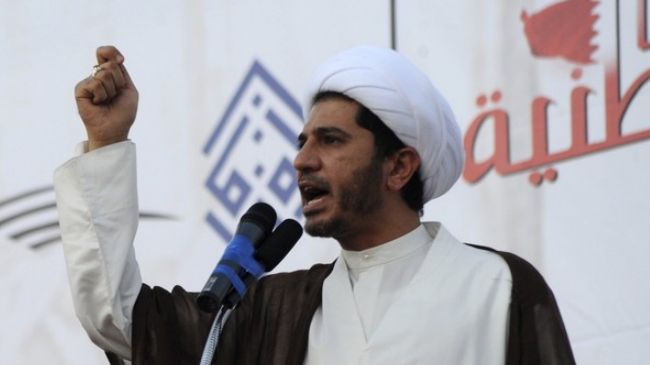 Leader of Bahrain's main opposition bloc Al-Wefaq has announced that the Persian Gulf nation is close to achieving its demand for an elected government.
Sheikh Ali Salman told Bahrainis on Monday that the opposition will not retreat from its demand for a transition to democracy, including the election of the prime minister by popular vote, and that there is every prospect of an elected government in the near future.
He also criticized the Manama regime for arresting opposition members, political activists and clerics for exercizing their rights to freedom of speech and rejected the courts convicting the activists and their rulings as null and void.
Al-Wefaq leader also said that there have been no real talks between Manama and the opposition and that all the meeting held so far were only gatherings and negotiations without positive results.
Meanwhile, Bahrain's interior minister has ordered an investigation into a series of alleged violations committed by security forces while suppressing anti-government protests.
The call for probe came after former al-Wefaq lawmaker Khalil al-Marzooq said in a meeting that police forces stole over USD 10 million during their raids last year.
Al-Marzooq also said that over the past two months (June and July) his party's documentation department has found that 270 houses had been raided, robbed or vandalized by regime forces.
"Ten million dollars have been stolen during such raids, including cash, electronic equipment, appliances and property, whilst as many as 270 houses have been raided during June and July 2012," he said.