Bahrain
Bahrainis hold rally to voice solidarity with prisoners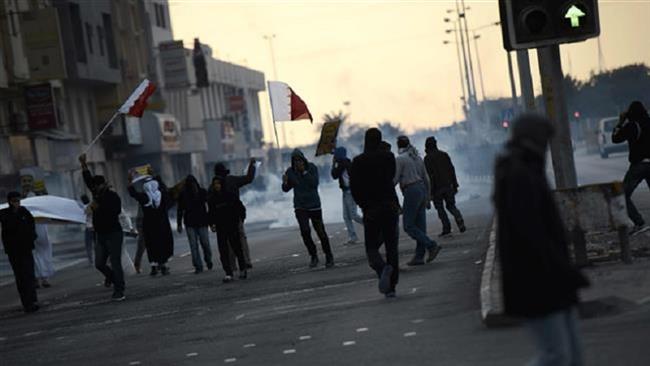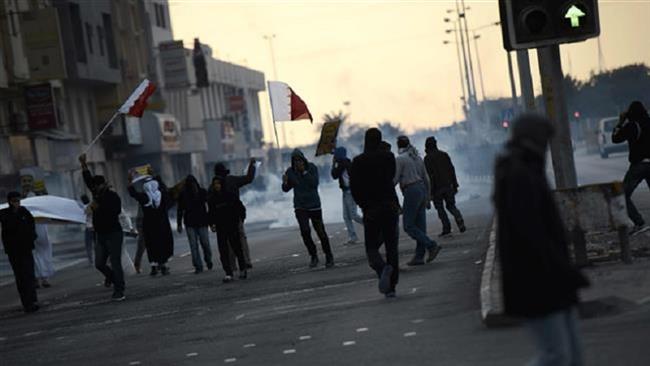 Bahraini demonstrators have taken to the streets in solidarity with jailed activists and political prisoners, engaging in fierce clashes with Manama regime forces.
On Monday, the regime forces launched a heavy-handed crackdown on people who had taken to the streets in al-Juffair area near the US Embassy in Manama to express solidarity with detainees.
They called for the immediate release of all prisoners detained as part of the Al Khalifa regime's crackdown on anti-government protests.
The protesters carried the portraits of prominent Bahraini opposition figures and chanted slogans against the ruling Al Khalifah regime.
The regime forces used tear gas and stun grenades to disperse the demonstrators.
In recent days, Bahrainis have held a series of protest rallies across different parts of the country in solidarity with jailed activists.
The latest protest comes a day after Bahraini authorities referred a group of civilians accused of targeting security forces to a military court.
On March 5, Bahrain's parliament approved a constitutional change that allowed military courts to try civilians, in a measure blasted by human rights campaigners as being tantamount to imposition of an undeclared martial law countrywide. King Hamad ratified the constitutional amendment on April 3.
In a separate development on Monday, Bahrain regime forces attacked homes in the town of A'ali southeast of Manama as helicopters hovered over the region.
Thousands of anti-regime protesters have held demonstrations in Bahrain on an almost daily basis ever since a popular uprising began in the country in mid-February 2011.
They are demanding that the Al Khalifah dynasty relinquish power and allow the establishment of a just system representing all Bahrainis.
Manama has gone to great lengths to clamp down on any sign of dissent. On March 14, 2011, troops from Saudi Arabia and the United Arab Emirates were deployed to assist Bahrain in its crackdown.
Scores of people have lost their lives and hundreds of others sustained injuries or got arrested as a result of the Al Khalifah regime's crackdown.