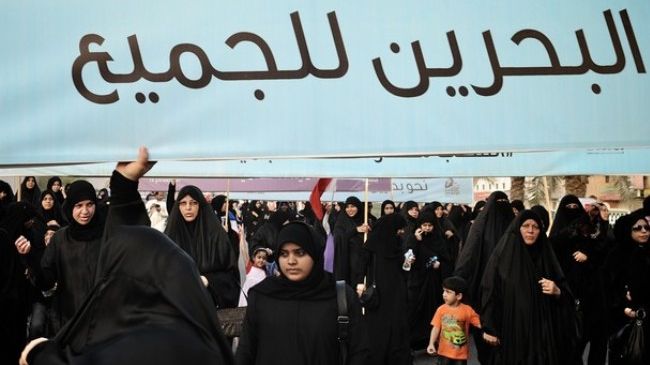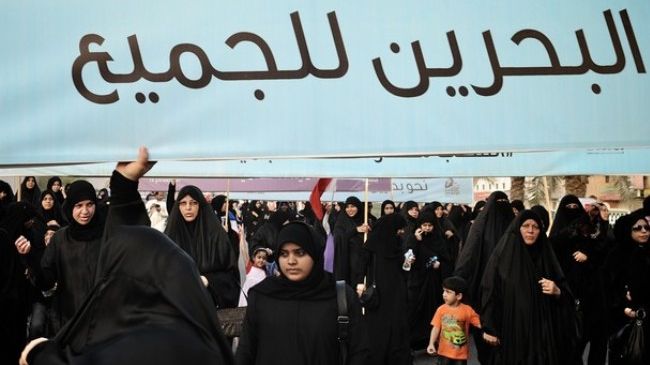 Bahrainis mourn the death of an 80-year-old female protestor, who is the latest victim of teargas attacks by regime forces against anti-government demonstrations, Press TV reports.
The demonstrators thronged the streets of the Bahraini capital Manama, and shouted slogans against the Saudi-backed regime of King Hamad bin Isa Al Khalifa.
The protesters carried placards calling for the overthrow of the ruling Al Khalifa family, pictures showed.
Near the capital, sporadic violent clashes reportedly broke out between the police and protesters. Some reports indicated that the police used shotguns, loaded with live ammunition, to disperse angry protestors.
Bahrain is in the midst of an ongoing popular revolution that started in mid-February 2011.
The regime has harshly cracked down on the protests, killing scores of people and jailing many others.
The Bahraini public holds the monarch responsible for deaths of protesters during the uprising.