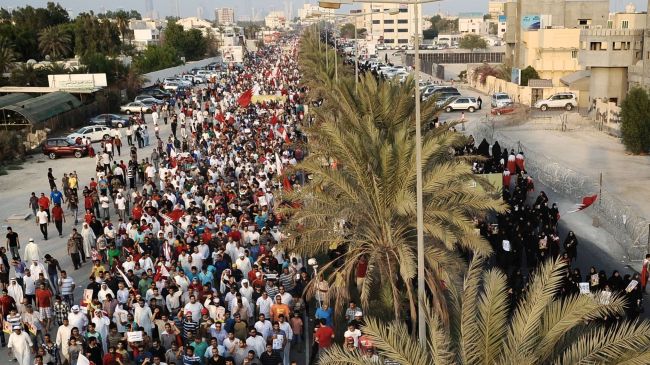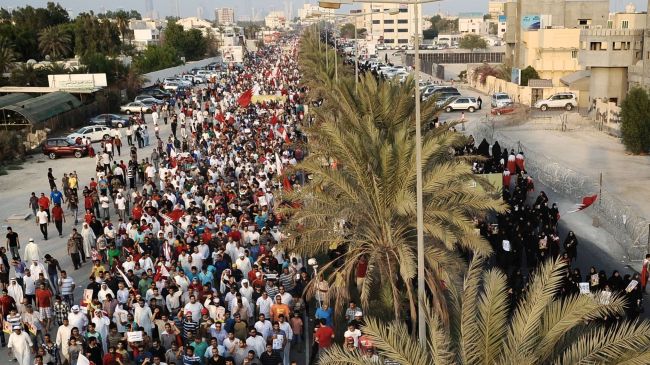 Bahraini protesters have once again held rallies in several villages across the country, calling on the Al Khalifa rulers to give up power, Press TV reports.
Security forces fired tear gas and rubber bullets at the rallying crowd in Sitra on Sunday.
There have been no reports of injuries or casualties.
Anti-regime demonstrators in Bahrain show no sign of backing down despite the government's ongoing crackdown.
Similar demonstrations have been held in the island Persian Gulf country, which is home to the US Navy's Fifth Fleet, on an almost daily basis since February last year.
Scores of people have been killed and thousands more detained in the government crackdown.