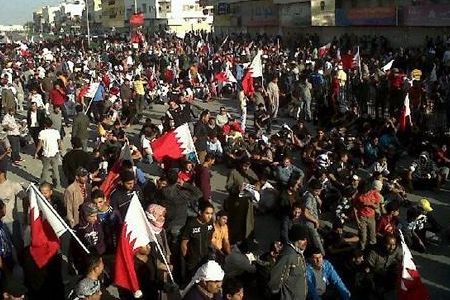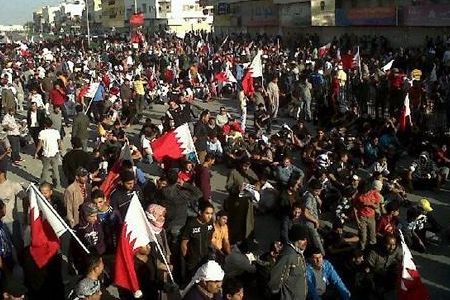 Protesters have once again held demonstrations in several regions of Bahrain despite continuing repression by the Al Khalifa regime, Press TV reports.
On Tuesday, demonstrators took to the streets in the eastern town of Sitra.
Protests were also held in the northwestern village of Bani Jamrah.
Demonstrators also gathered in the village of Karzakan, located on the western coast of Bahrain Island, and the northern village of Dair, located on the northern coast of Muharraq Island.
Dozens of people have been killed and thousands more have been arrested or fired from their jobs in Bahrain since the beginning of the uprising in February.
On Monday, Bahrain's King Hamad bin Isa Al Khalifa traveled to the United Kingdom for talks with British Prime Minister David Cameron.
On December 2, the Manama regime announced it would hire John Timoney, a former police chief from Miami, and John Yates, the former assistant commissioner of the UK Metropolitan police, to "help reform law enforcement."
The announcement was made several days after the Bahrain Independent Commission of Inquiry (BICI) issued a report on November 23, saying that the ruling Al Khalifa regime had used "excessive force, including the extraction of forced confessions against detainees," in their efforts to crush demonstrations in the country.
During the Monday meeting with Cameron in London, the Bahraini monarch said he had decided to "invite all parties, including those in opposition, to post an adviser in his office to monitor the reconciliation and reform process."
However, Bahraini anti-regime protesters on Tuesday reiterated their determination to struggle for "the cause of the martyrs of the revolution."